Advanced in Pharmaceutical Analysis (APA 2018)
Quality Assistance attended the 2nd International Symposium on Advanced in Pharmaceutical Analysis (APA 2018) !
The scientific programme included plenary and keynote lectures given by internationally recognised scientists, as well as oral and poster presentations. The conference covered all aspects of pharmaceutical analysis, including pharmacy and cosmetics, new technologies, instrumentations and separation media for GC, HPLC and SFC, chirality, data processing (chemometrics and quality by design), mass spectrometry hyphenation, cosmetics, pharmaceutical quality control and drug safety, green analysis and applications and all modes of chromatography and electrodriven separation techniques.
With more than 35 years' experience, Quality Assistance has become a leader in analytical sciences and holds a unique position on the market with all its laboratories on one site and 170 highly qualified professionals.
Arnaud Delobel, our R&D Director, gave a presentation entitled: Orthogonal LC/MS methods for the comprehensive characterisation of therapeutic glycoproteins
Click here to access the lecture.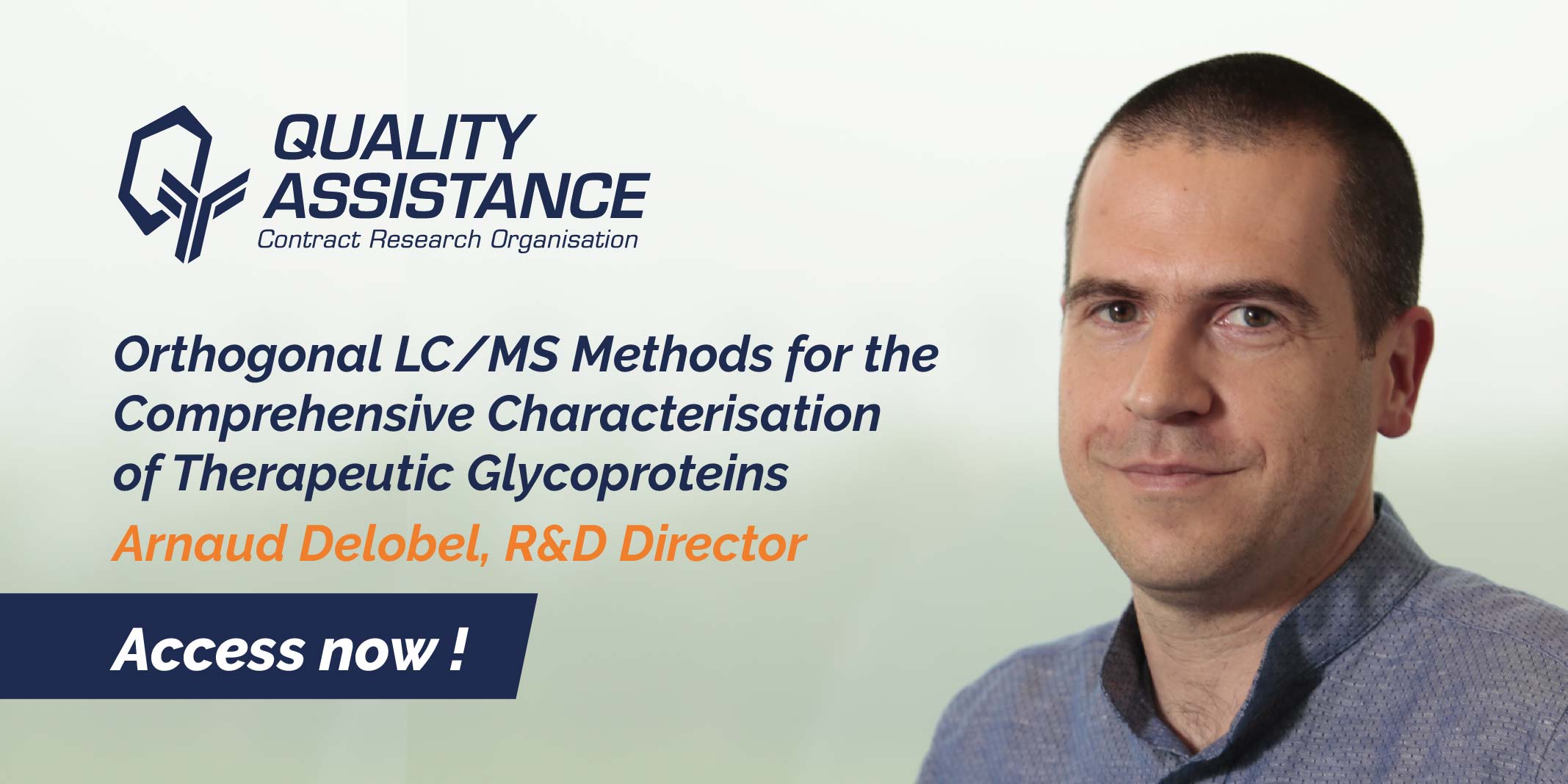 Venue:
Université de Lille
Faculté des Sciences Pharmaceutiques et Biologiques
3, rue du Professeur Laguesse
59006 Lille
More info and registration: