Stability studies
Choose the right partner for your product storage and stability studies.
With 35 years' experience, Quality Assistance offers the tools and experience to store and analyse your API and drug product stability at different steps of their development, in a GMP and GLP environment and in ICH conditions.
We are able to support you on the long term for stability studies related to clinical trials application, product licence application and post-approval monitoring.
Our laboratories and facilities are all located on one site for more efficiency.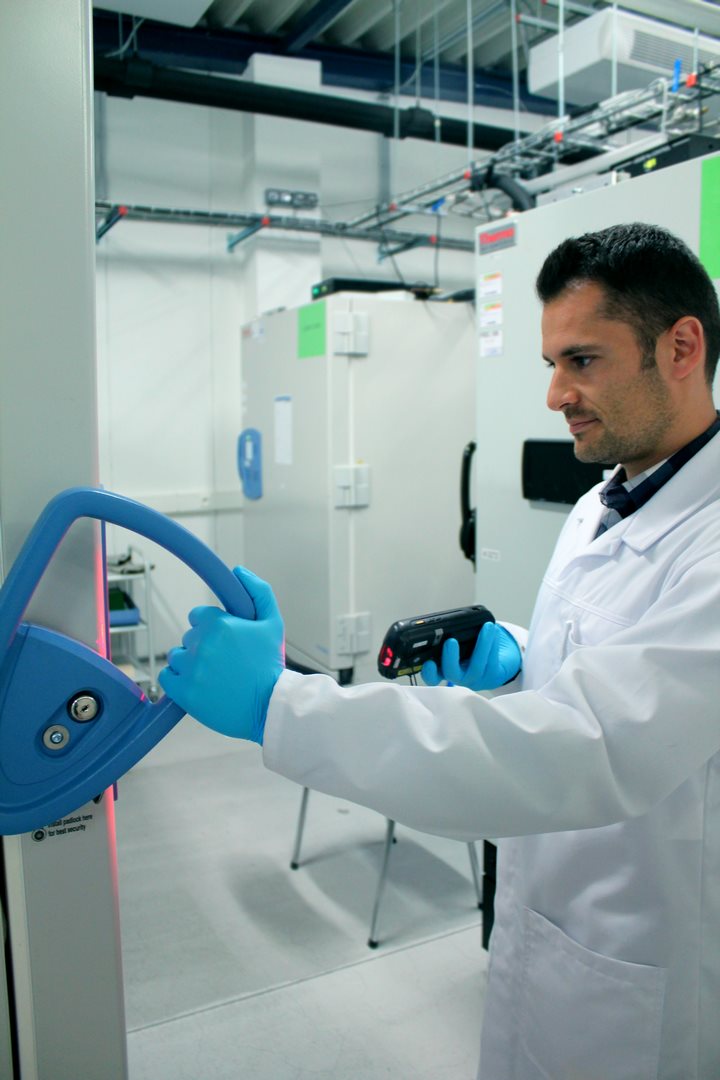 Storage for all matrices
Stability storage
150 m³ capacity, 7 walk-in chambers
Cabinets, refrigerators, freezers including ultralow temperature, liquid nitrogen vapour phase
All ICH conditions available
Customised conditions for specific requests
Quality Assurance
Full compliance with cGMP (FDA inspected)

Computerised sample flow management

24/7 computerised monitoring of conditions

Back-up storage facilities

Back-up electricity generators

In-house maintenance and qualification teams

Secure site (restricted access, alarm systems, etc.)
| | | |
| --- | --- | --- |
| ICH conditions | Other conditions | Ultra-low conditions |
| -20°C ± 5°C | -30°C ± 5°C | - 60°C ± 10°C |
| 5°C ± 3°C | 15 ± 2°C | - 70°C ± 10°C |
| 25 ± 2°C / 40 ± 5% RH | 20 ± 2°C | Vapour phase nitrogen (-196°C) |
| 25 ± 2°C / 60 ± 5% RH | 30°C / <40% RH |   |
| 30 ± 2°C / 65 ± 5% RH | 50°C / <40% RH |   |
| 40 ± 2°C / not greater than 25% RH | 60 °C / <40% RH |   |
| 40 ± 2°C / 75 ± 5% RH | 22,5 ± 2,5°C / 1000 lux ± 400 lux |   |
| 30 ± 2°C / 35 ± 5% RH | -5° C ± 2° C |   |
| 30 ± 2°C / 75 ± 5% RH |   |   |