Scientific Library
Welcome to our scientific library!
Explore more of our expertise, R&D findings and analytical know-how by accessing this large portfolio of documents compiling both technical and regulatory information.
Study & Technical sheets
Bioassays

Quality Assistance is specialised in the development and/or optimisation, validation and transfer of a very wide range of potency assays.

Luminex

Multiple biomolecules quantification in biological fluids

Cytokine Release

Comparison of multiplex and simplex assays

PEGylated Proteins

In addition to all the analytical tests proposed for proteins, Quality Assistance has developed specific methods for the analysis of PEGylated proteins.
Publication & Application notes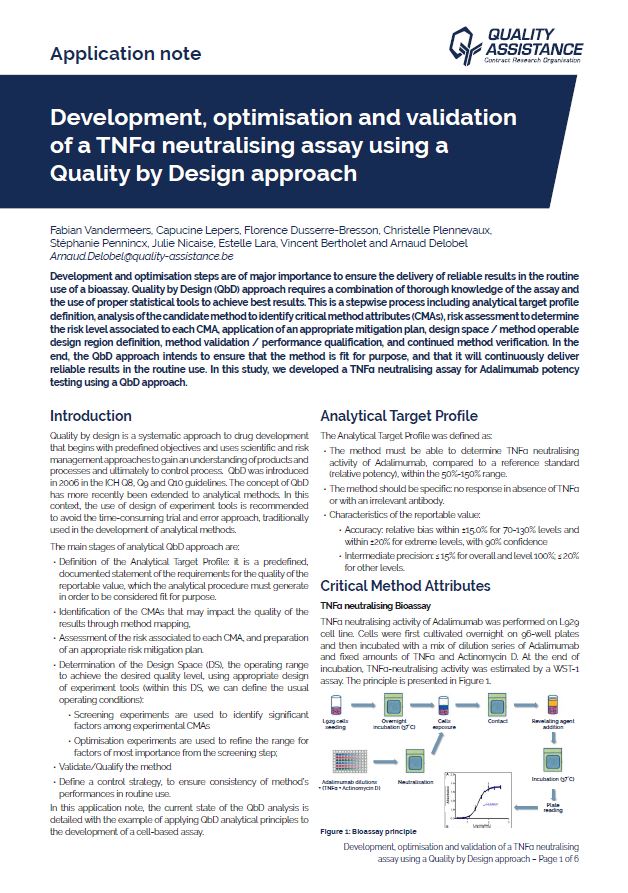 Development, optimisation and validation of a TNFα neutralising assay using a Quality by Design approach
Using a QbD approach, we developed a TNFα neutralising assay capable of fulfilling the Analytical Target Profile. Statistical Design of Experiment was applied to evaluate the effect of the different factors and to choose the optimal parameters.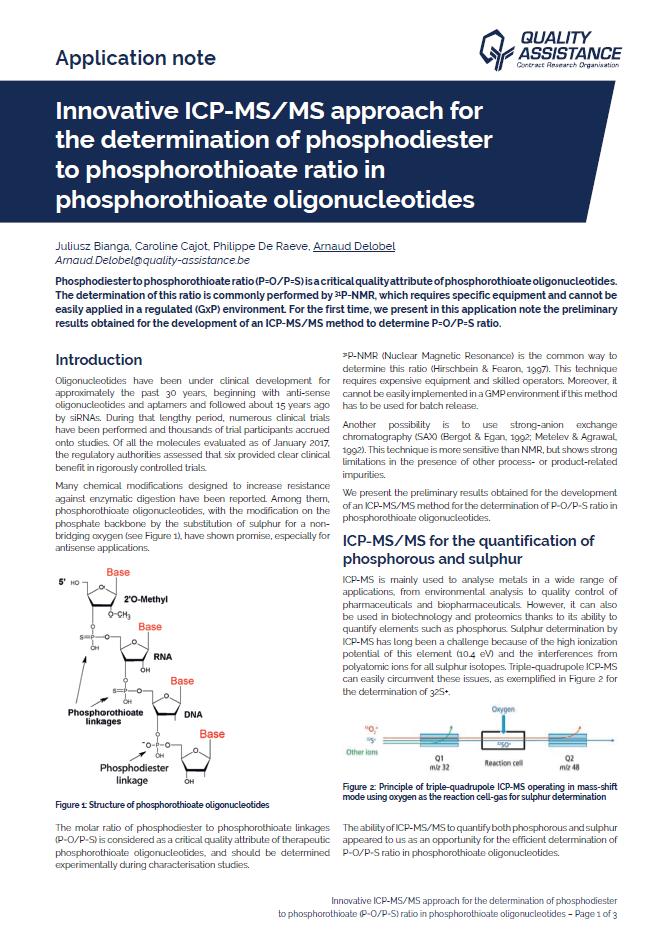 Innovative ICP-MS/MS approach for the determination of phosphodiester to phosphorothioate ratio in phosphorothioate oligonucleotides
Phosphodiester to phosphorothioate ratio (P=O/P=S) is a critical quality attribute of phosphorothioate oligonucleotides. The determination of this ratio is commonly performed by P-NMR, which requires specific equipment and cannot be easily applied in a regulated (GxP) environment.
Conferences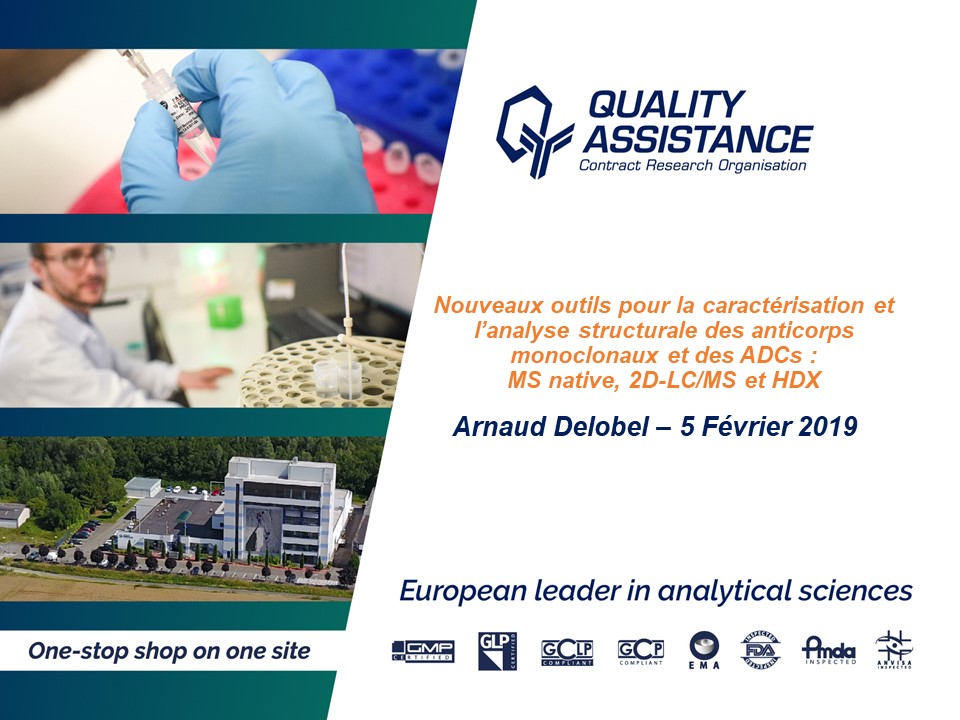 Nouveaux outils pour la caractérisation et l'analyse structurale des mAbs et ADCs
La spectrométrie de masse est un outil indispensable pour la caractérisation des protéines thérapeutiques.

Oligonucleotides : absolute quantification and P=O/P=S ratio in a single ICP-MS/MS run
ICP-MS can be a solution for a fast and accurate generic method for oligonucleotides quantification without the reference oligo !