Scientific Library
Welcome to our scientific library!
Explore more of our expertise, R&D findings and analytical know-how by accessing this large portfolio of documents compiling both technical and regulatory information.
Study & Technical sheets
Surface Plasmon Resonance

Biacore technology offers label-free assays that provide precise and reliable concentration and kinetic measurement. This can be applied through all stages of product development, from discovery to quality control.

Bioassays

Quality Assistance is specialised in the development and/or optimisation, validation and transfer of a very wide range of potency assays.

Luminex

Multiple biomolecules quantification in biological fluids

Cytokine Release

Comparison of multiplex and simplex assays
Publication & Application notes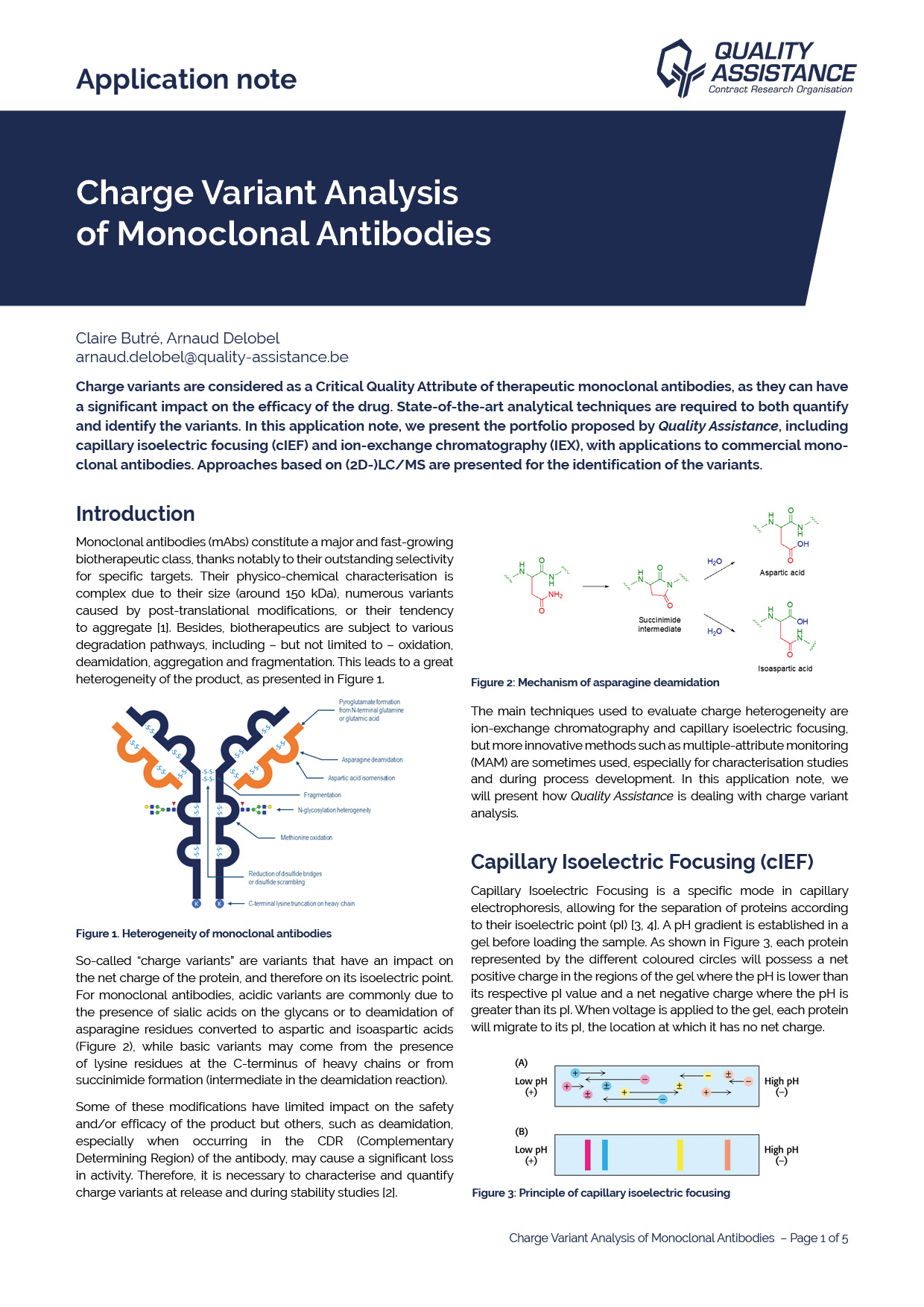 Charge variants analysis of monoclonal antibodies
Charge variants are considered as a Critical Quality Attribute of therapeutic monoclonal antibodies, as they can have a significant impact on the efficacy of the drug. State-of-the-art analytical techniques are required to both quantify and identify the variants.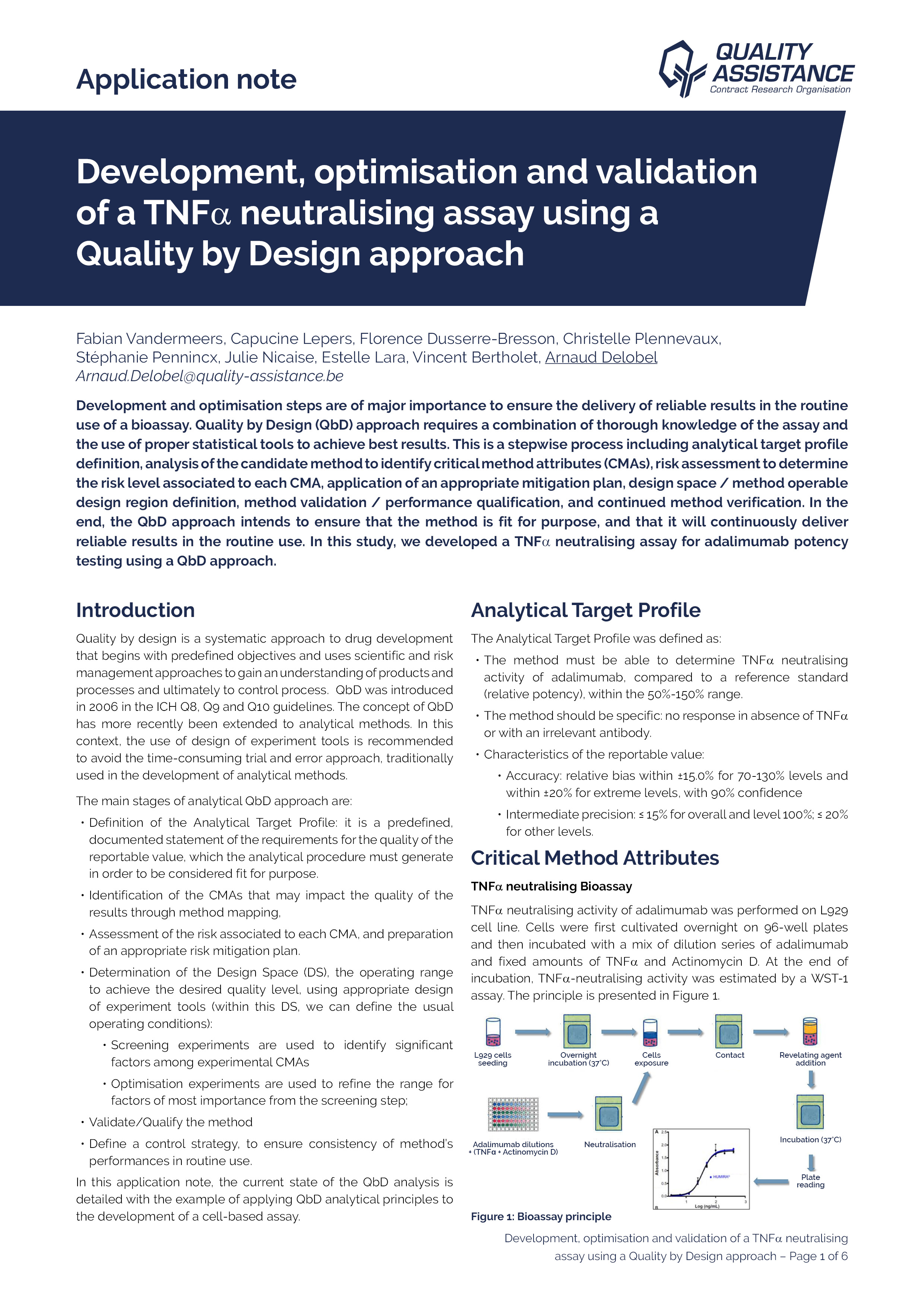 Development, optimisation and validation of a TNFα neutralising assay using a Quality by Design approach
Using a QbD approach, we developed a TNFα neutralising assay capable of fulfilling the Analytical Target Profile. Statistical Design of Experiment was applied to evaluate the effect of the different factors and to choose the optimal parameters.
Conferences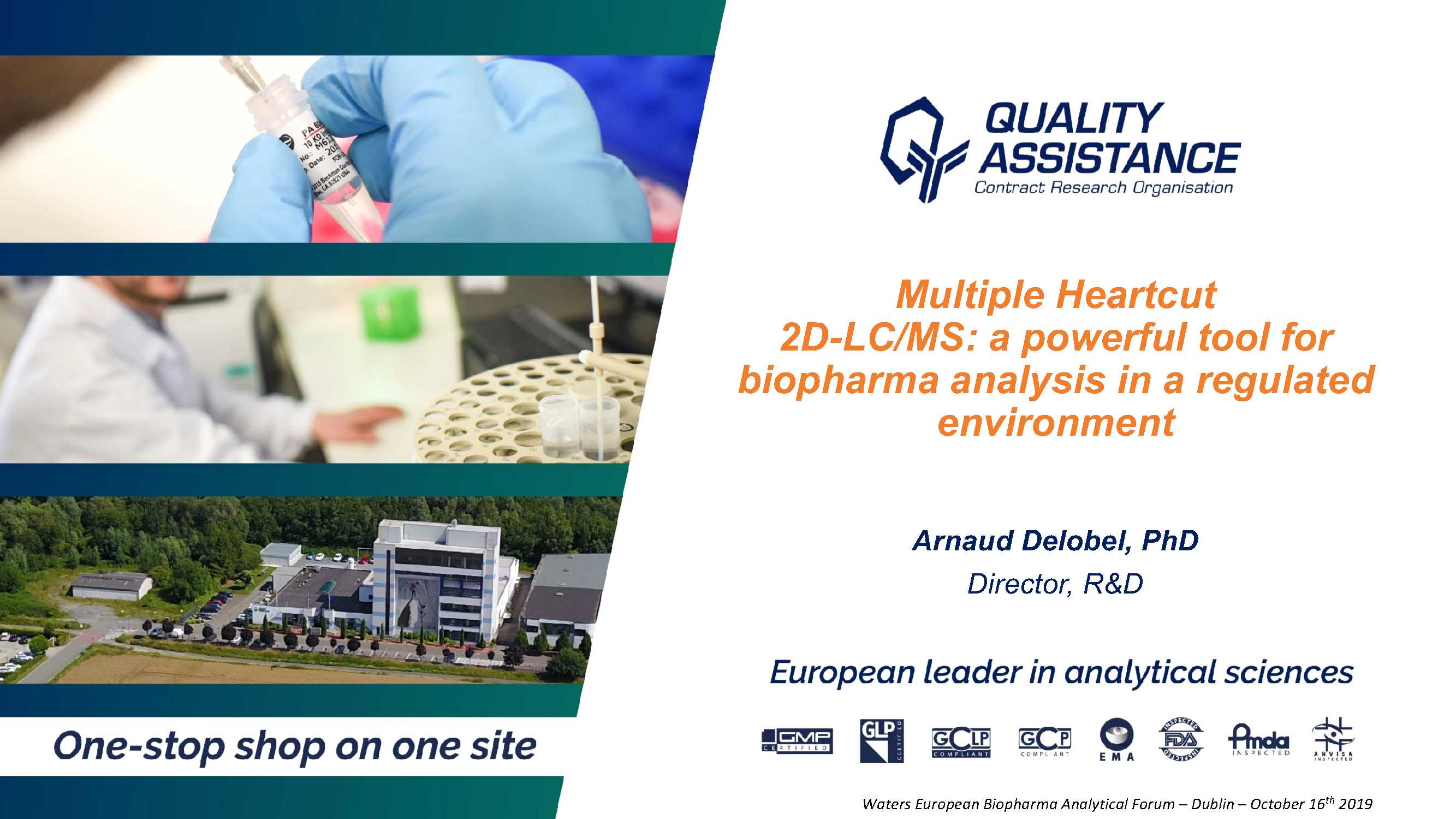 Multiple Heartcut 2D-LC/MS: a powerful tool for biopharma analysis in a regulated environment
Multiple Heartcut 2D-LC/MS is a powerful tool for biopharma analysis in a regulated environment.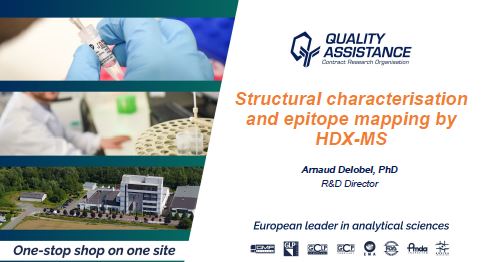 Structural characterisation and epitope mapping by HDX-MS
Hydrogen-Deuterium Exchange Mass Spectrometry (HDX-MS) is an innovative tool for the characterisation of biotherapeutics.