Scientific Library
Welcome to our scientific library!
Explore more of our expertise, R&D findings and analytical know-how by accessing this large portfolio of documents compiling both technical and regulatory information.
Publications & Application notes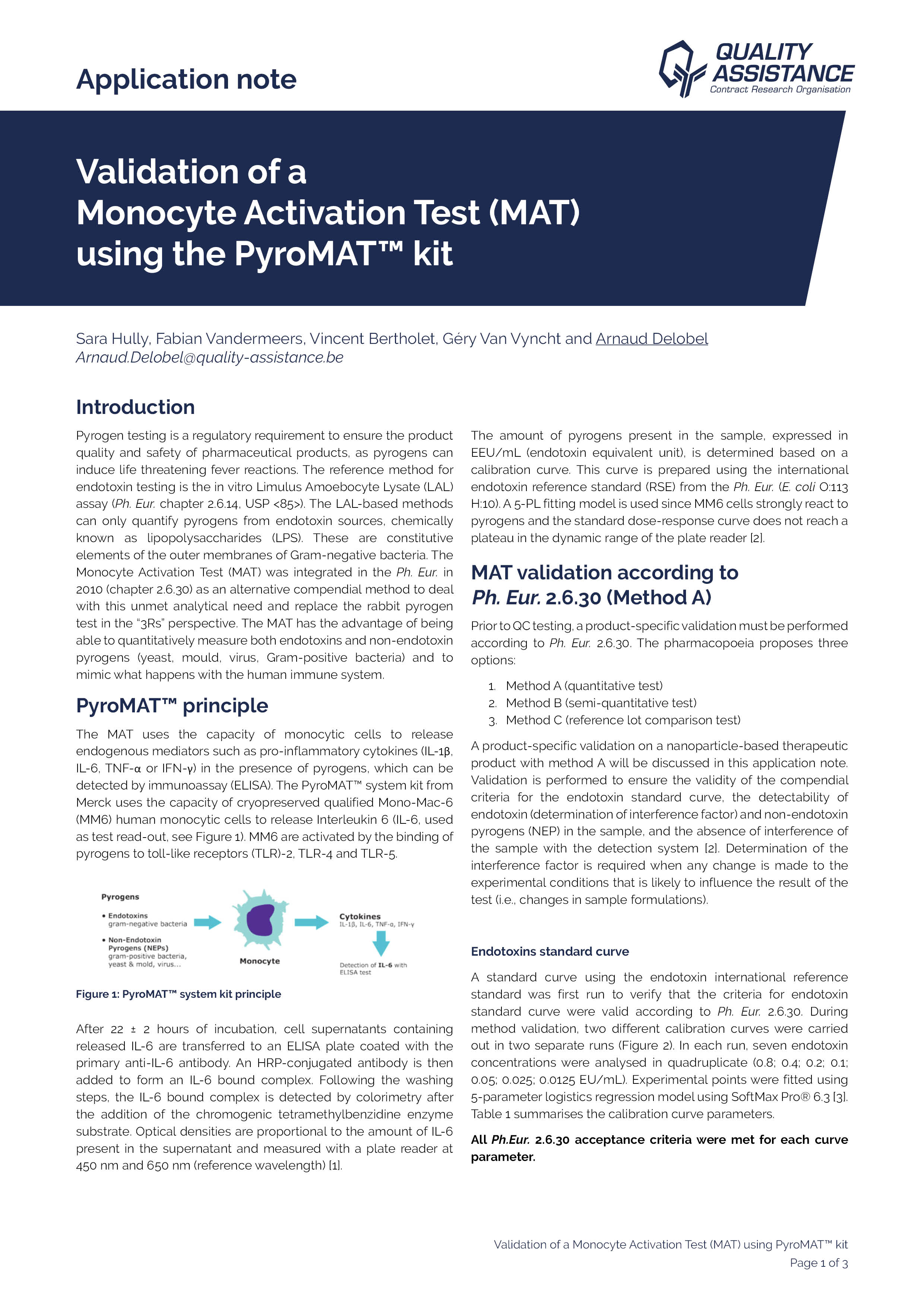 Validation of a Monocyte Activation Test (MAT) using the PyroMAT™ kit
Pyrogen testing is a regulatory requirement to ensure the product quality and safety of pharmaceutical products, as pyrogens can induce life threatening fever reactions.
Download the full document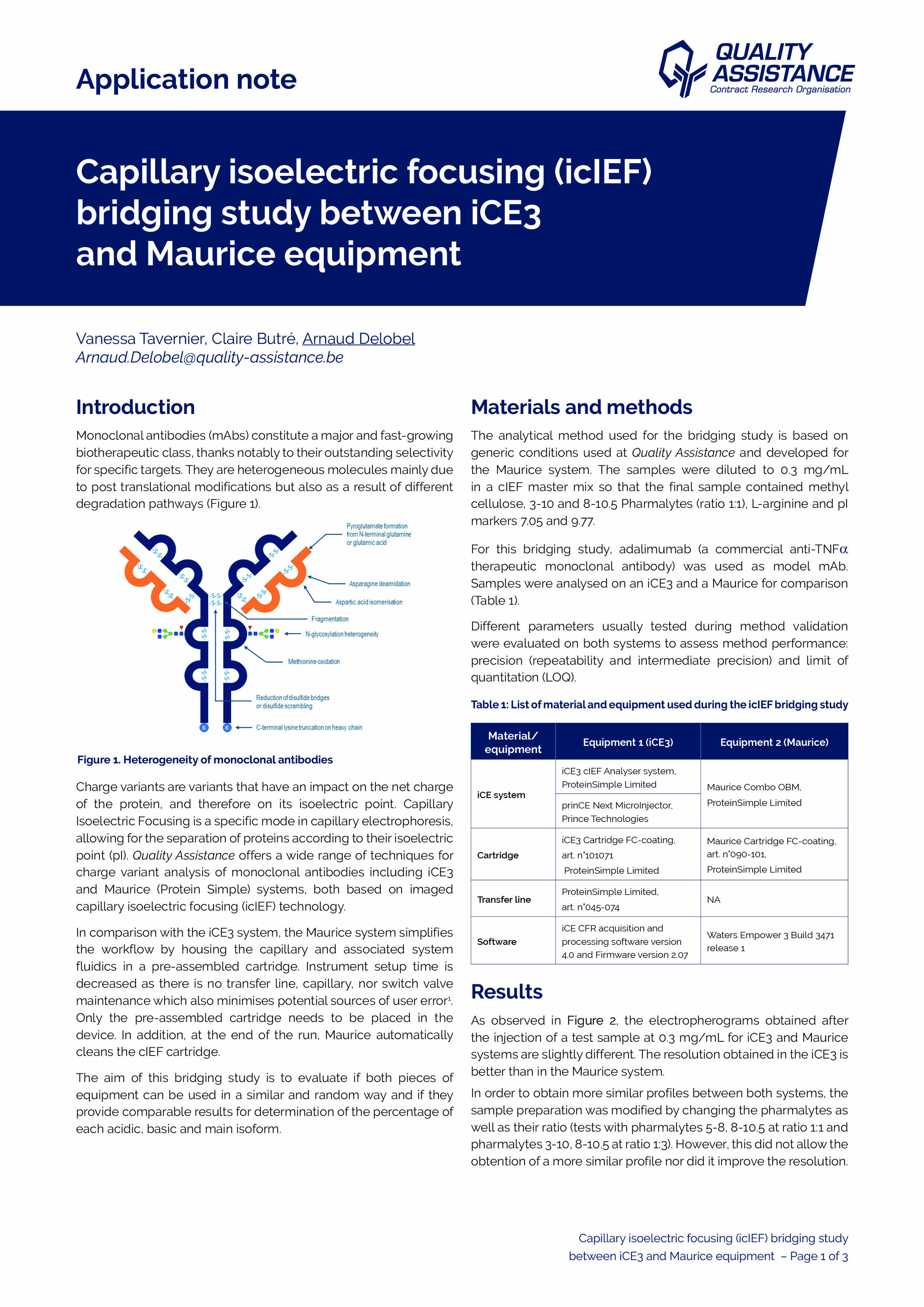 Capillary isoelectric focusing (icIEF) bridging study between iCE3 and Maurice equipment
Monoclonal antibodies (mAbs) constitute a major and fast-growing biotherapeutic class, thanks notably to their outstanding selectivity for specific targets.
Download the full document
Conferences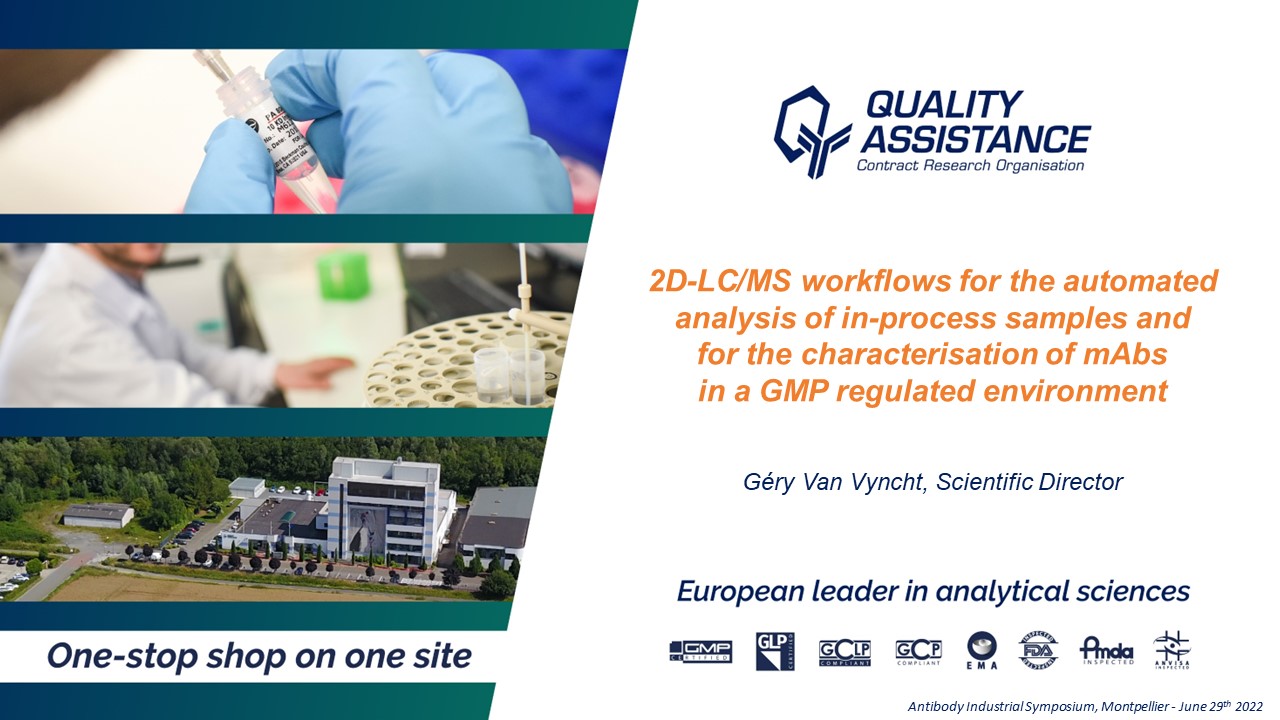 2D-LC/MS workflows for the automated analysis of in-process samples and for the characterization of mAbs in a GMP regulated environment
Discover more about the applications of the 2D-LC/MS at Quality Assistance and how advances in analytical characterisation of mAbs can help you speed up time to market of your biotherapeutics
Download the slides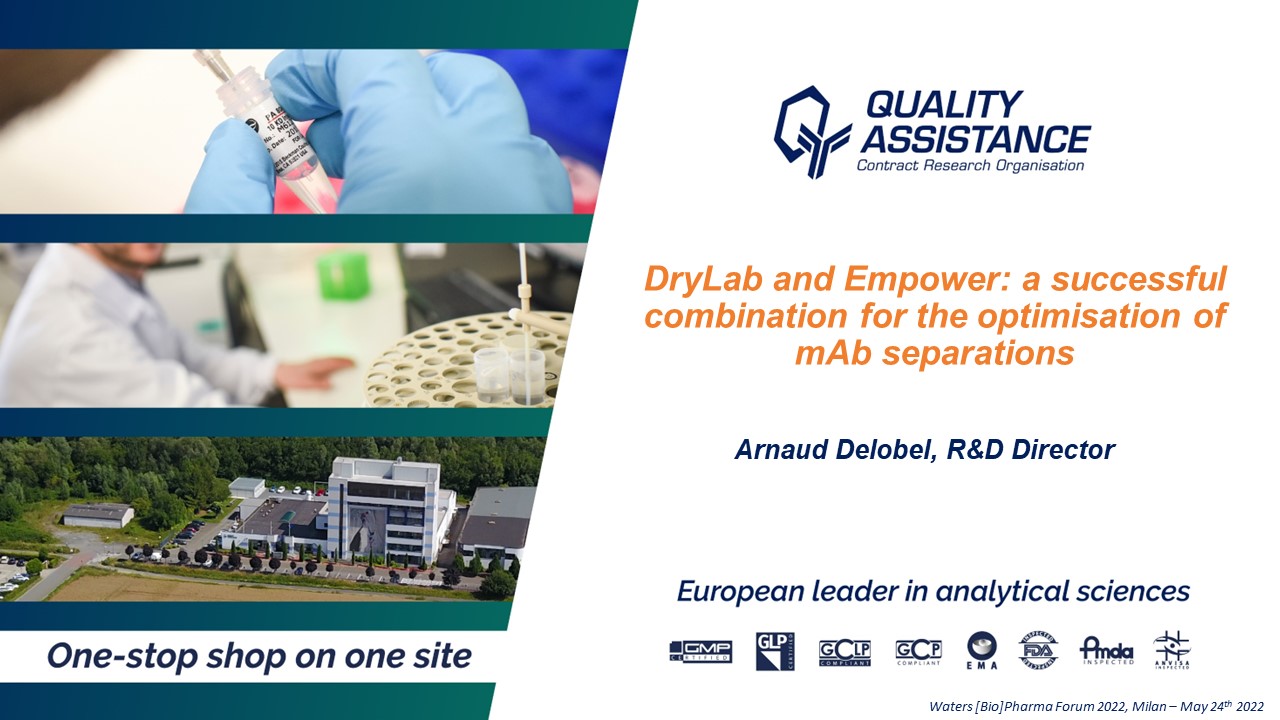 DryLab and Empower: a successful combination for the optimisation of mAb separations
In this presentation, Arnaud Delobel explains how the development of liquid chromatography (LC) methods has long been done using a trial-and-error approach, also known as "one factor at a time" (OFAT).
Download the slides