Scientific Library
Welcome to our scientific library!
Explore more of our expertise, R&D findings and analytical know-how by accessing this large portfolio of documents compiling both technical and regulatory information.
Publications & Application notes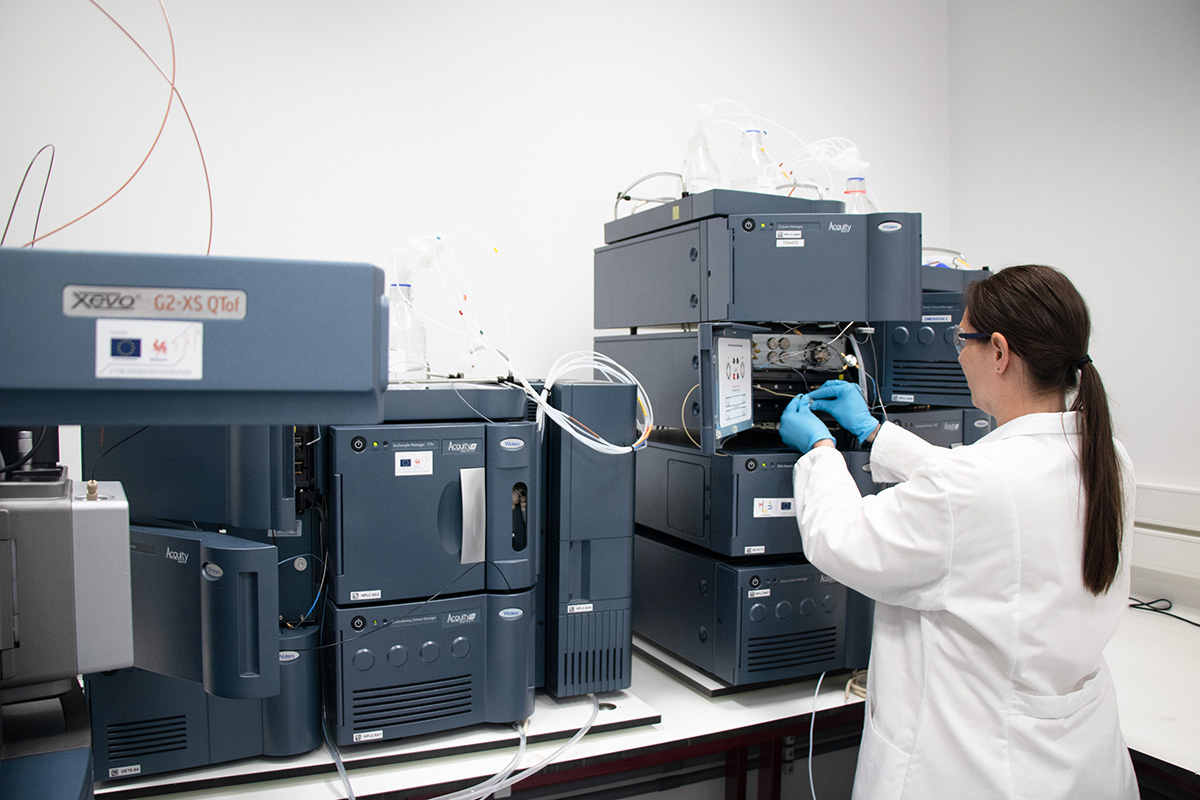 New 2D-LC–MS Approaches for the Analysis of In-Process Samples and for the Characterisation of mAbs in a Regulated Environment
Biologics, and in particular monoclonal antibodies (mAbs), are an important class of therapeutics, and their market share keeps growing. The production of antibodies is a complex and lengthy process.
Download the full document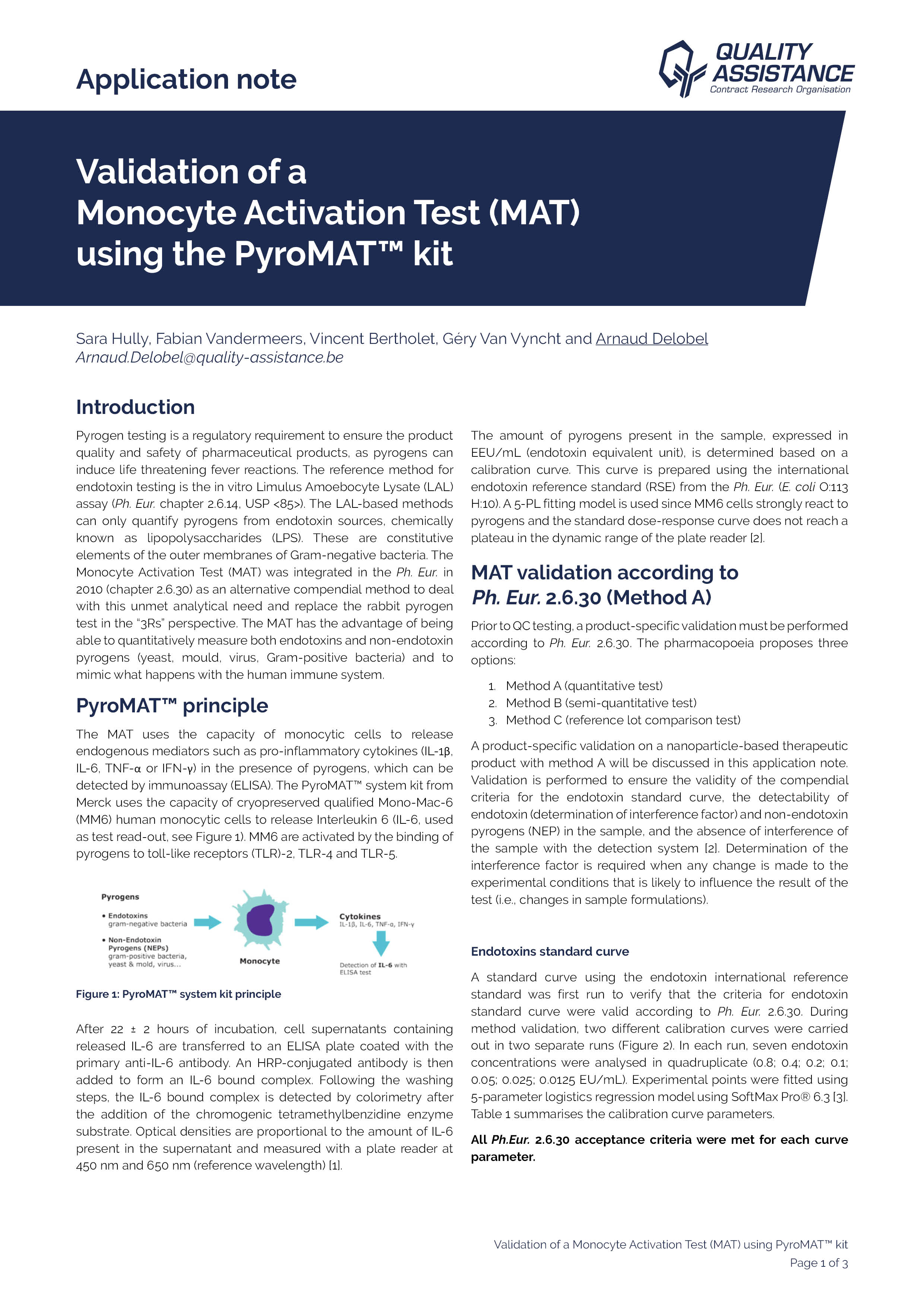 Validation of a Monocyte Activation Test (MAT) using the PyroMAT™ kit
Pyrogen testing is a regulatory requirement to ensure the product quality and safety of pharmaceutical products, as pyrogens can induce life threatening fever reactions.
Download the full document
Conferences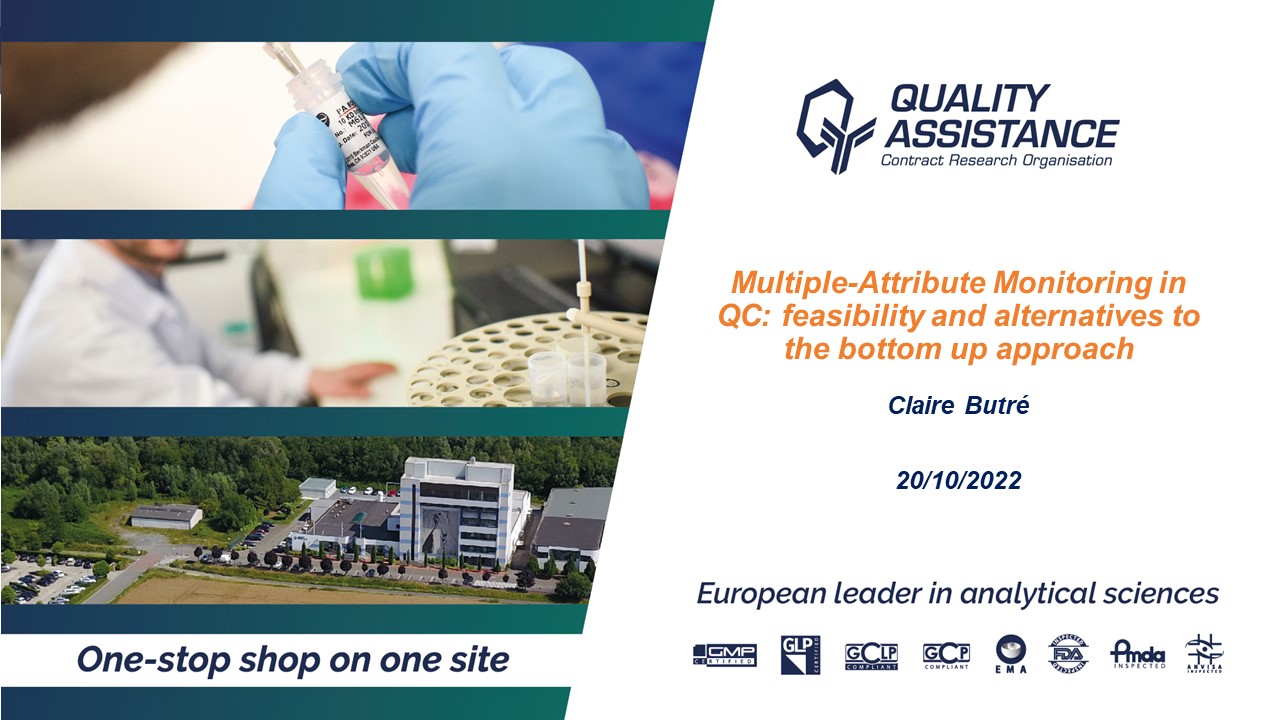 Multiple-Attribute Monitoring in QC: feasibility and alternatives to the bottom up approach
During Waters European Biopharma Analytical Forum 2022 (Webaf), Claire Butré presented on Multiple-Attribute Monitoring in QC. 

During her talk, she covered the following topics:
Download the slides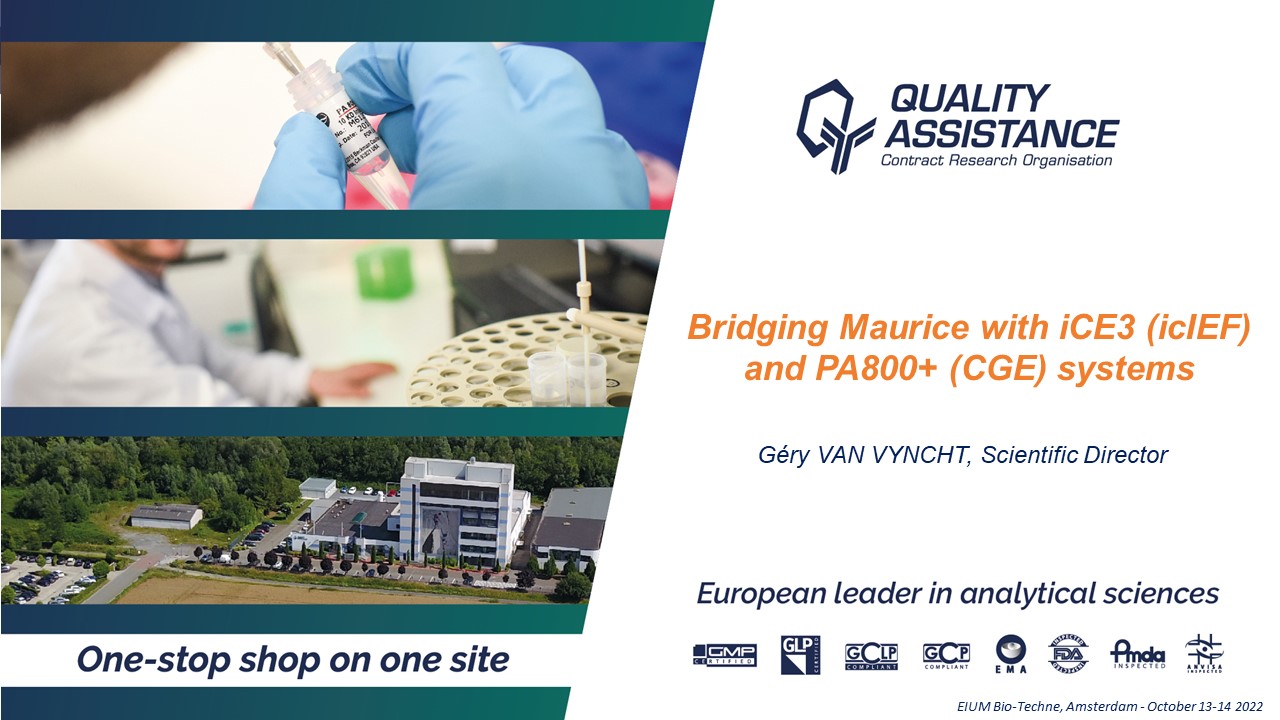 Bridging Maurice with iCE3 (icIEF) and PA800+ (CGE) systems
In this presentation, Géry Van Vyncht covered the following topics:
Download the slides