Scientific Library
Welcome to our scientific library!
Explore more of our expertise, R&D findings and analytical know-how by accessing this large portfolio of documents compiling both technical and regulatory information.
Publications & Application notes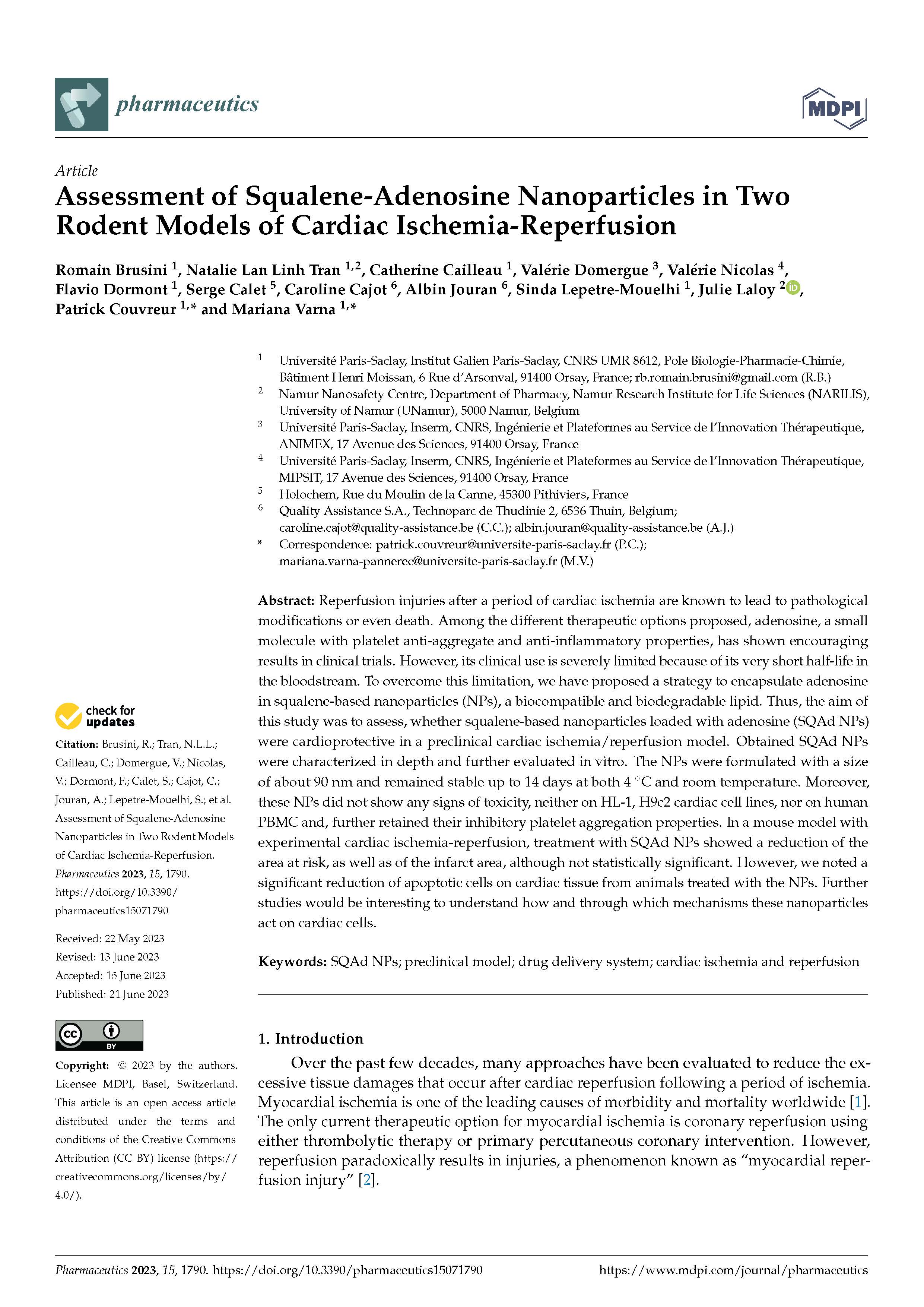 Assessment of Squalene-Adenosine Nanoparticles in Two Rodent Models of Cardiac Ischemia-Reperfusion
(1) Université Paris-Saclay, Institut Galien Paris-Saclay, CNRS UMR 8612, Pole Biologie-Pharmacie-Chimie, Bâtiment Henri Moissan, 6 Rue d'Arsonval, 91400 Orsay, France; rb.romain.brusini@gmail.com (R.B.)
Download the full document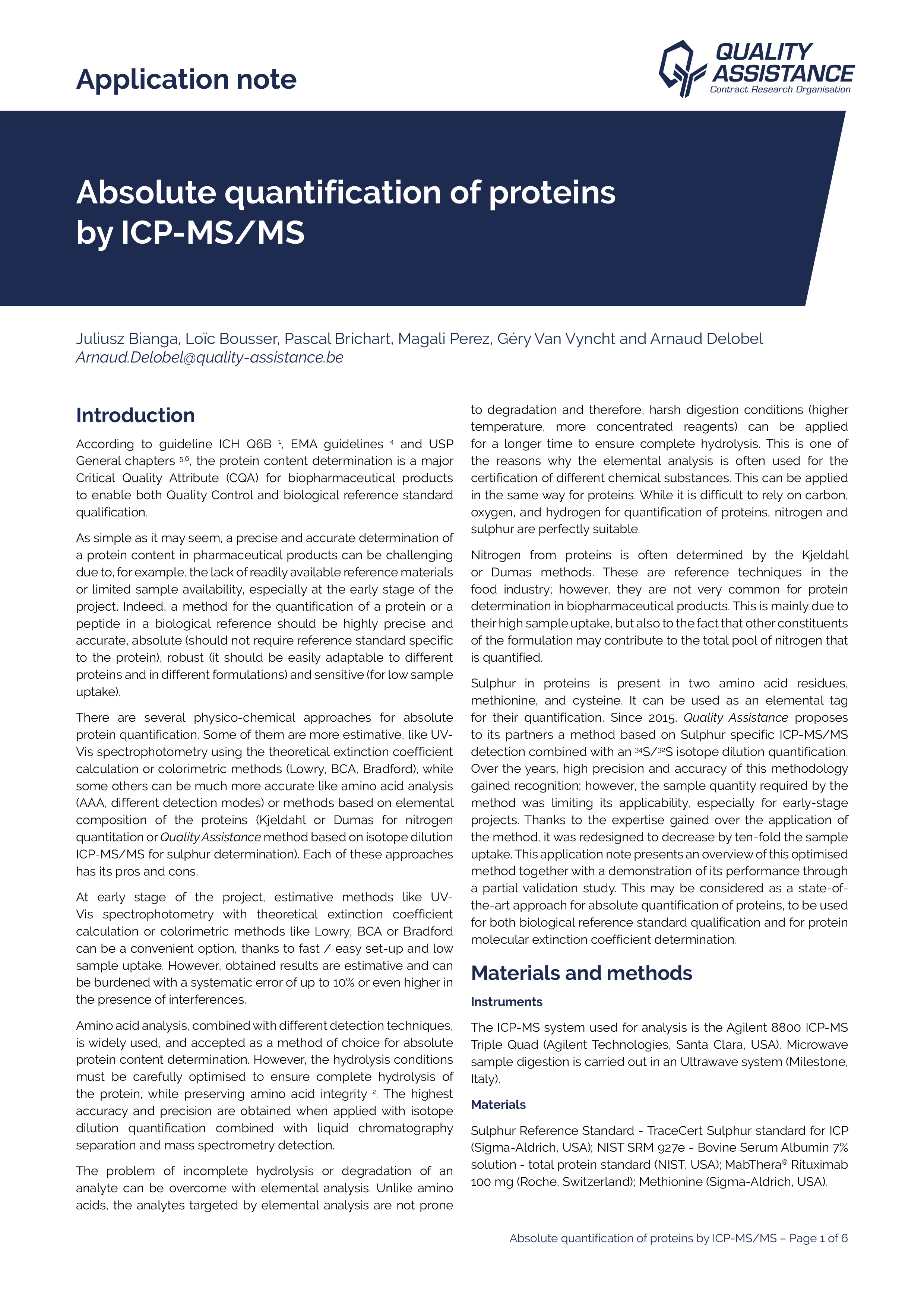 Absolute quantification of proteins by ICP-MS/MS
Since 2015, Quality Assistance proposes to its partners a method based on Sulphur specific ICP-MS/MS detection combined with an 34S/32S isotope dilution quantification.
Download the full document
Conferences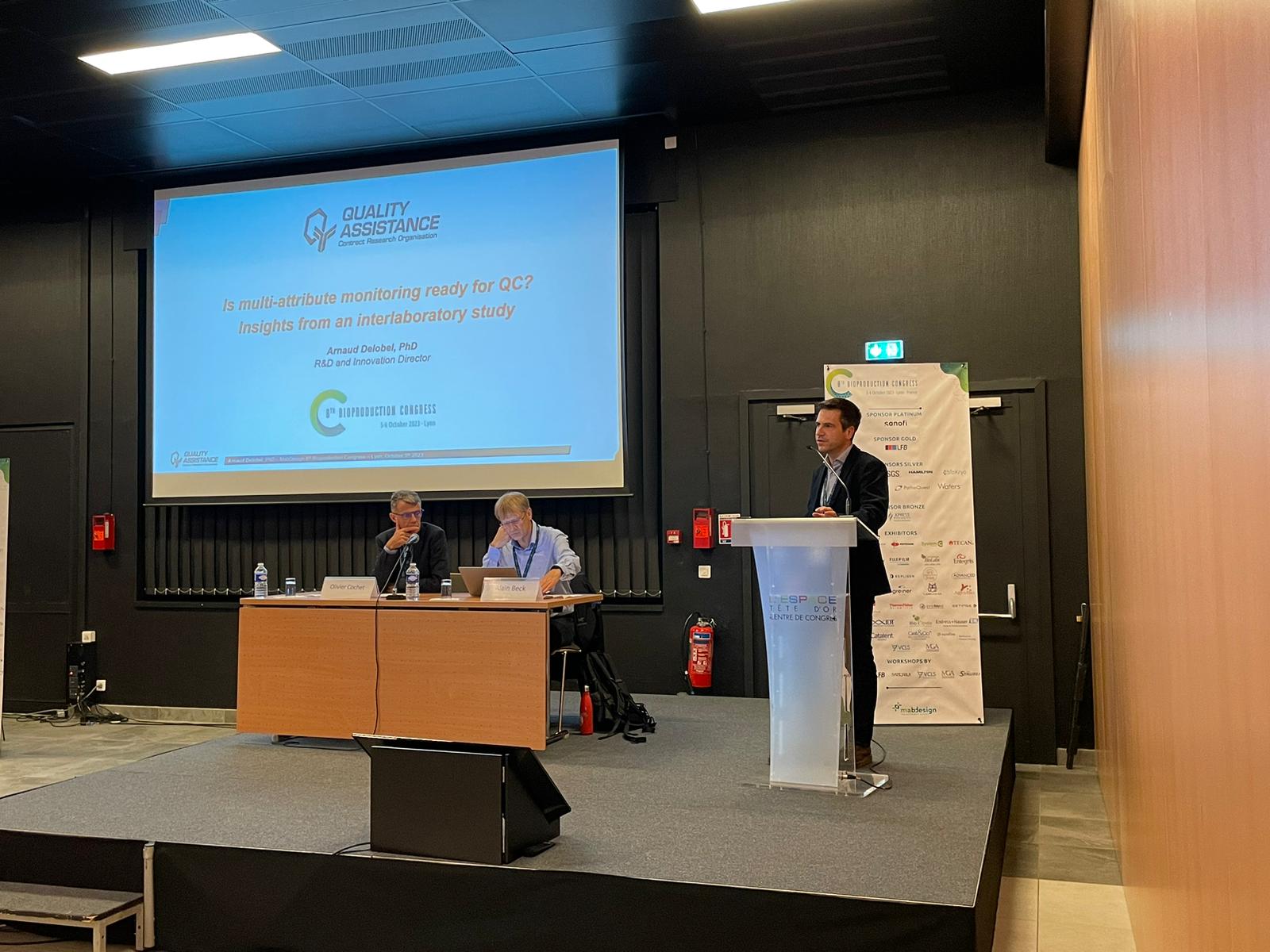 Is multi-attribute monitoring ready for QC? Insights from an interlaboratory study
Download the slides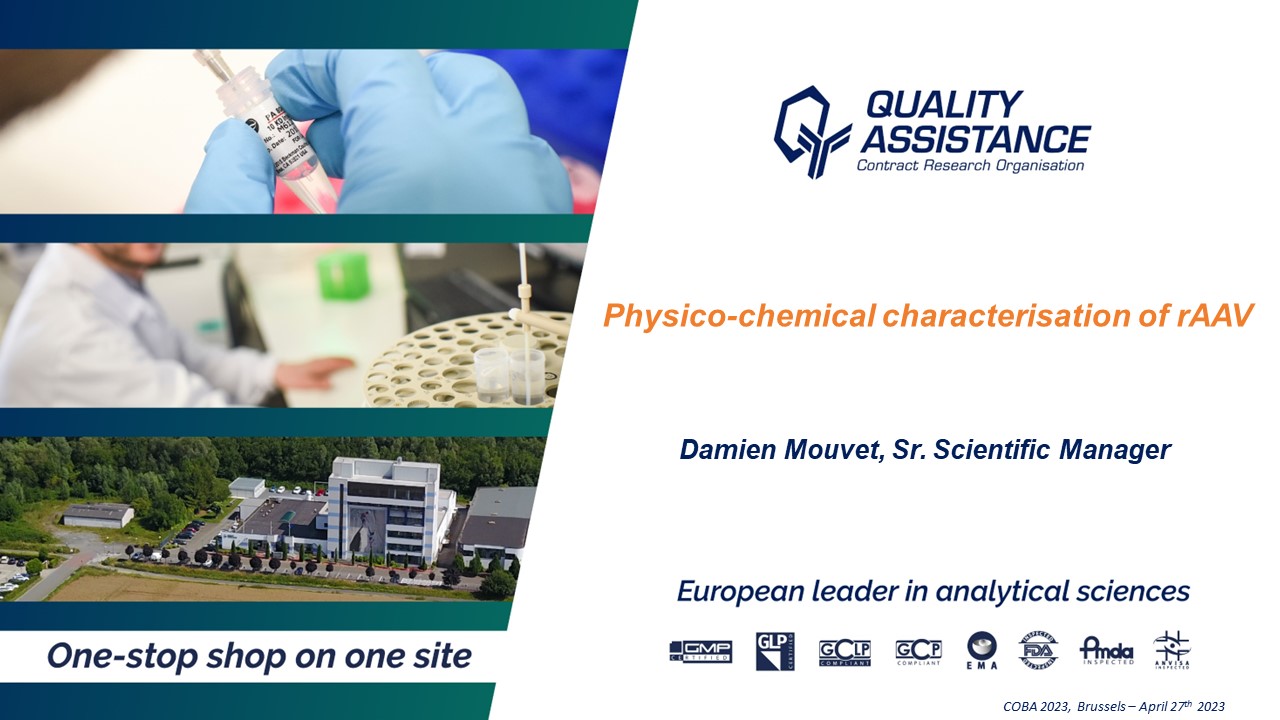 Physico-chemical characterisation of rAAV
During the conference "Challenges and Opportunities in Biotherapeutics Analytics", Damien Mouvet presented on the physico-chemical characterisation of rAAV. Download the slides to explore the topics and case studies he presented:
Download the slides