Festival of Biologics 2020
Quality Assistance participated to the European Antibody Congress (Festival of Biologics)!
The mission, for every European Antibody Congress, was to bring you the very best speakers from big pharma, biotechs, academia and technology innovators to discuss with you the most exciting breakthroughs when it comes to the discovery and development of antibodies. 
Quality Assistance is the one-stop shop for analytical services.
With a full analytical package for Biologics, Quality Assistance provides scientific and technical support to biopharmaceutical companies developing Antibody-Drug Conjugates.
Thanks to our combined experience with small molecule cytotoxics and monoclonal antibodies, we can provide full analytical support for your projects. We offer a wide range of services for all payload categories (maytansine derivatives, auristatins, etc.) and all conjugation strategies (lysine, cysteine, site-specific).
Throughout non-clinical and clinical development, our scientific team provides you with customised solutions in terms of analytical protocols and innovative technologies to help you move your product towards registration.
With more than 35 years' experience, Quality Assistance has become a leader in analytical sciences and holds a unique position on the market with all its laboratories on one site and 200 highly qualified professionals.
Contact us to learn more about Axelle Vanderbeque's presentation on the absolute quantification of monoclonal antibodies and ADCs!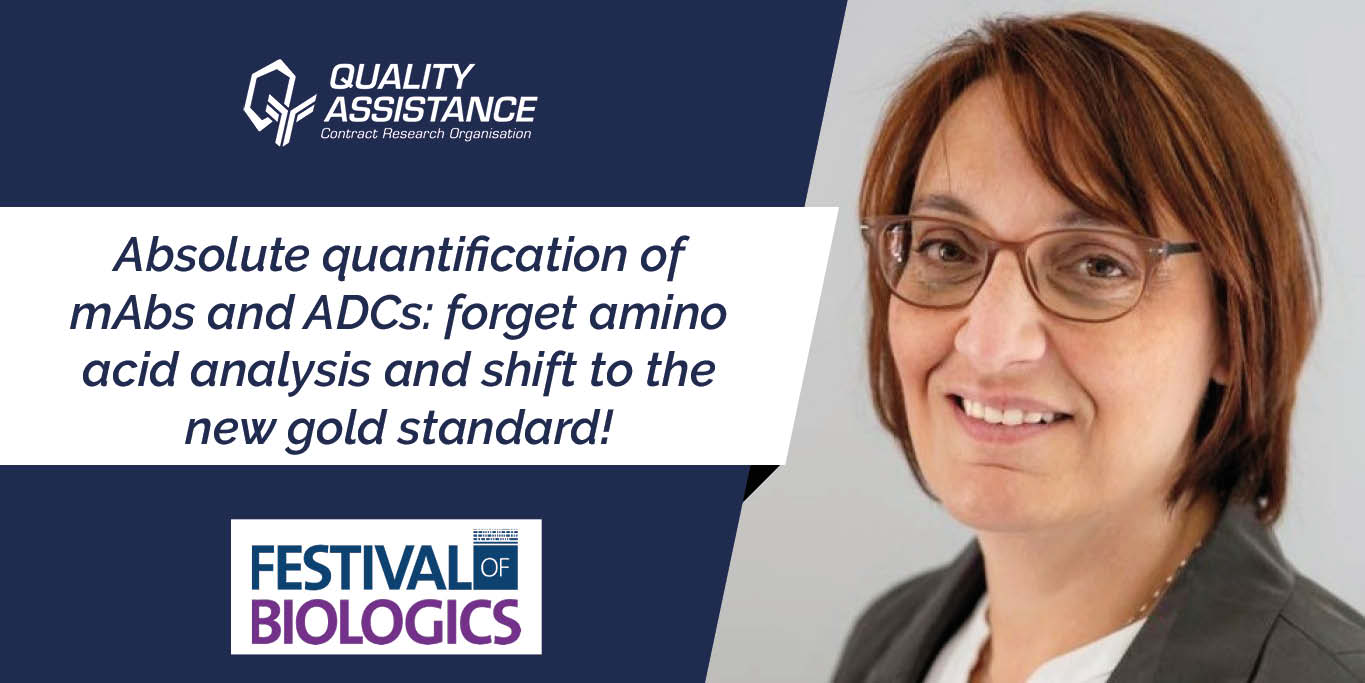 More info and registration:

Contact us for more information: