A new LAL plate reader at Quality Assistance!
WHAT IS THE LAL PLATE READER USED FOR AT QUALITY ASSISTANCE?
Lonza's LAL plate reader is used for Bacterial endotoxin testing since it is operated in Quality Assistance's fully GMP compliant environment.
This technology uses the LAL (=Limulus Amebocyte Lysate) reagent formulated from specialised blood cells of Atlantic horseshoe crabs. Amebocytes form the crab's primitive immune system and defensively clot when they encounter endotoxins. The LAL reagent takes advantage of this clotting response to produce a BET assay that is reliable, sensitive and specific.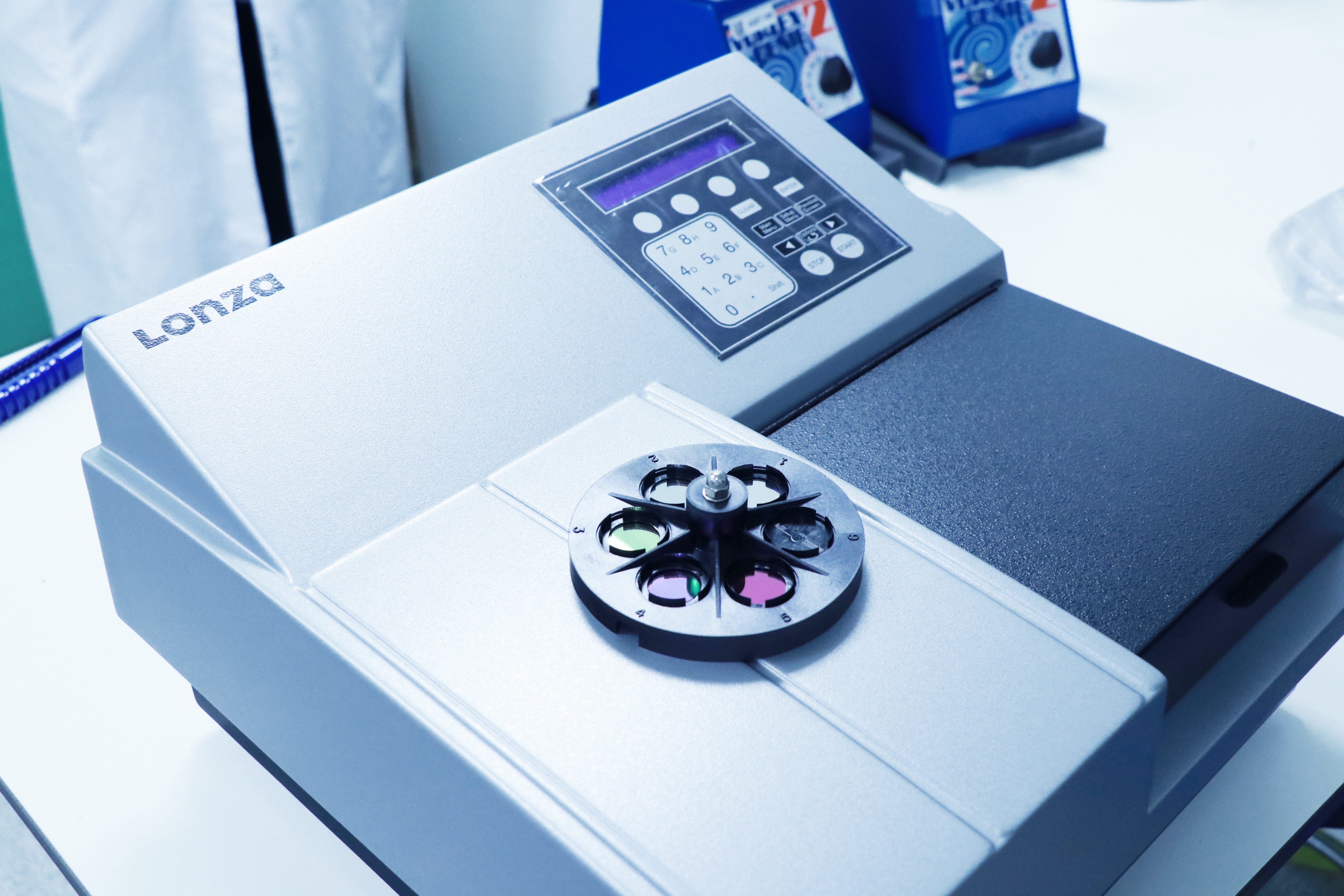 ALWAYS AT THE FOREFRONT OF ANALYTICAL SERVICES
Quality Assistance is always at the forefront of analytical sciences, constantly investing in the latest technology and equipment. Our highly qualified teams always seek to deliver the highest quality services.
We reinvest between 10% and 15% of our annual turnover in the development of our analytical expertise and operational equipment.
QUALITY ASSISTANCE'S CUSTOMISED SOLUTIONS
For each client project, we define analytical protocols, develop and validate specific new (bio)analytical methods and perform testing in order to evaluate the Quality, Safety and Efficacy of the given drugs.
Thanks to our thorough regulatory, scientific and technical monitoring and skilled teams, we commit to providing the highest quality services and generating reliable data to enable our clients to consistently market safe products.
Speed up the development of your product. Contact us for more information.