Advanced Analytical Technologies for Proteins 2019
Quality Assistance will attend Advanced Analytical Technologies for Proteins!
Topics will cover fundamental protein structure analysis for proteins from mammalian cell culture as well as plant and milk proteins. Methods development and emerging analytical technologies will be discussed. Plenary lectures, posters and discussions will be given by internationally renowed speakers from academia and industry (biopharma and agri/animal food) with support from leading instrumentation manufacturers. A satellite exhibition space will allow advanced instrument companies to present their latest technologies.
Quality Assistance is the one-stop shop for analytical services.
Our customers trust our excellence and know-how in analysing their proteins. From discovery to the marketplace, Quality Assistance offers the services for all your analytical sourcing needs for your proteins development in a GMP, GLP, GCLP/GCP environment.
With more than 35 years' experience, Quality Assistance has become a leader in analytical sciences and holds a unique position on the market with all its laboratories on one site and 180 highly qualified professionals.
Dr Arnaud Delobel, R&D Director will be delighted to meet you there.
Oral presentation
Arnaud Delobel, R&D Director, will present on the structural characterisation and epitope mapping by HDX-MS.
Make sure you mark in your agenda his presentation scheduled on 2nd October at 6PM.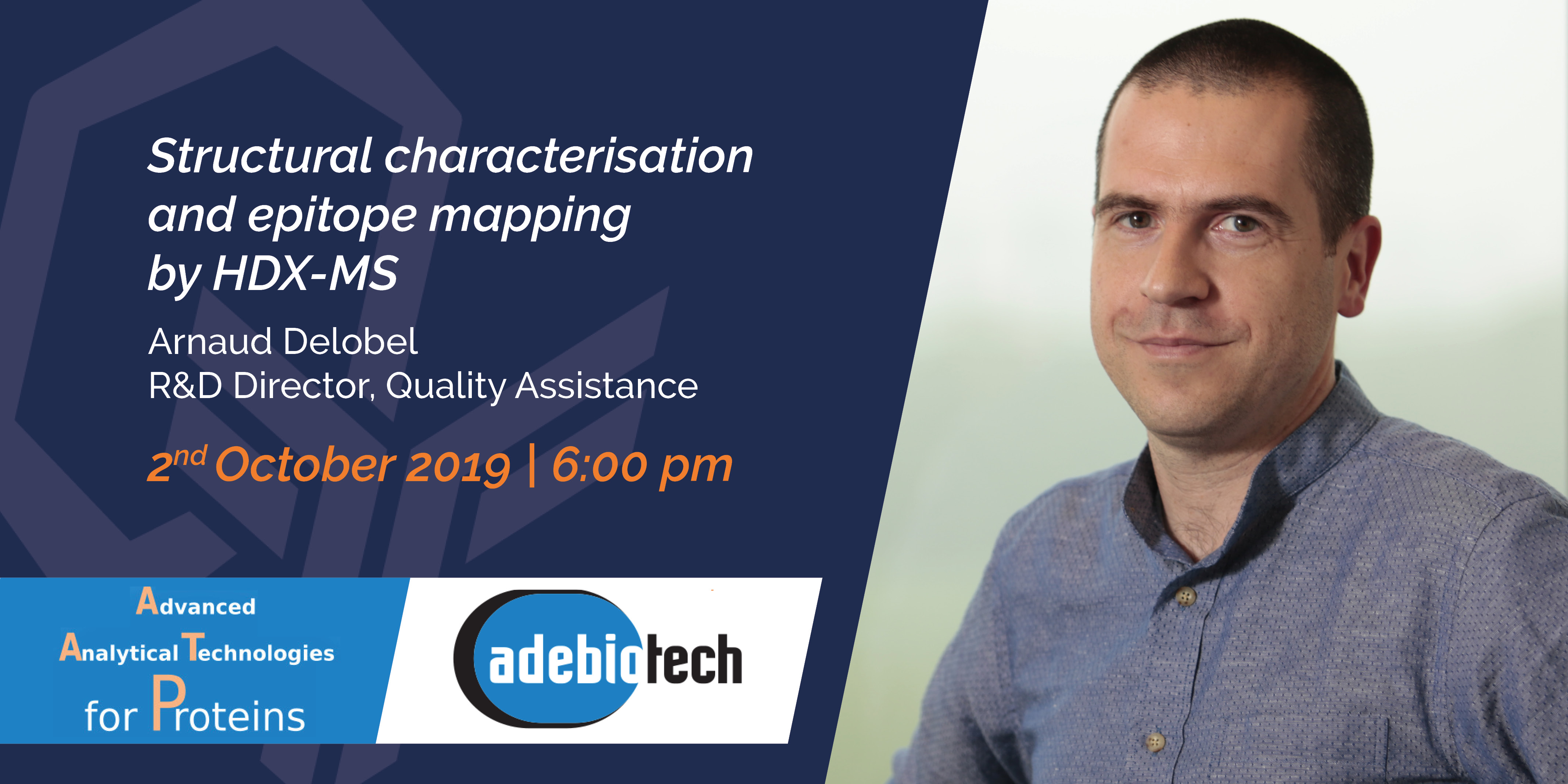 Venue:
ADEBIOTECH
Biocitech Romainville-Grand Paris
102 avenue Gaston Roussel (ex Route de Noisy)
93230 Romainville, France
More info and registration: