Advanced Analytical Technologies for Proteins 2019
Quality Assistance attended Advanced Analytical Technologies for Proteins conference
Quality Assistance is the one-stop shop for analytical services.
Our customers trust our excellence and know-how in analysing their proteins. From discovery to the marketplace, Quality Assistance offers the services for all your analytical sourcing needs for your proteins development in a GMP, GLP, GCLP/GCP environment.
With more than 35 years' experience, Quality Assistance has become a leader in analytical sciences and holds a unique position on the market with all its laboratories on one site and 180 highly qualified professionals.
Oral presentation
Arnaud Delobel, R&D Director, presented on the structural characterisation and epitope mapping by HDX-MS.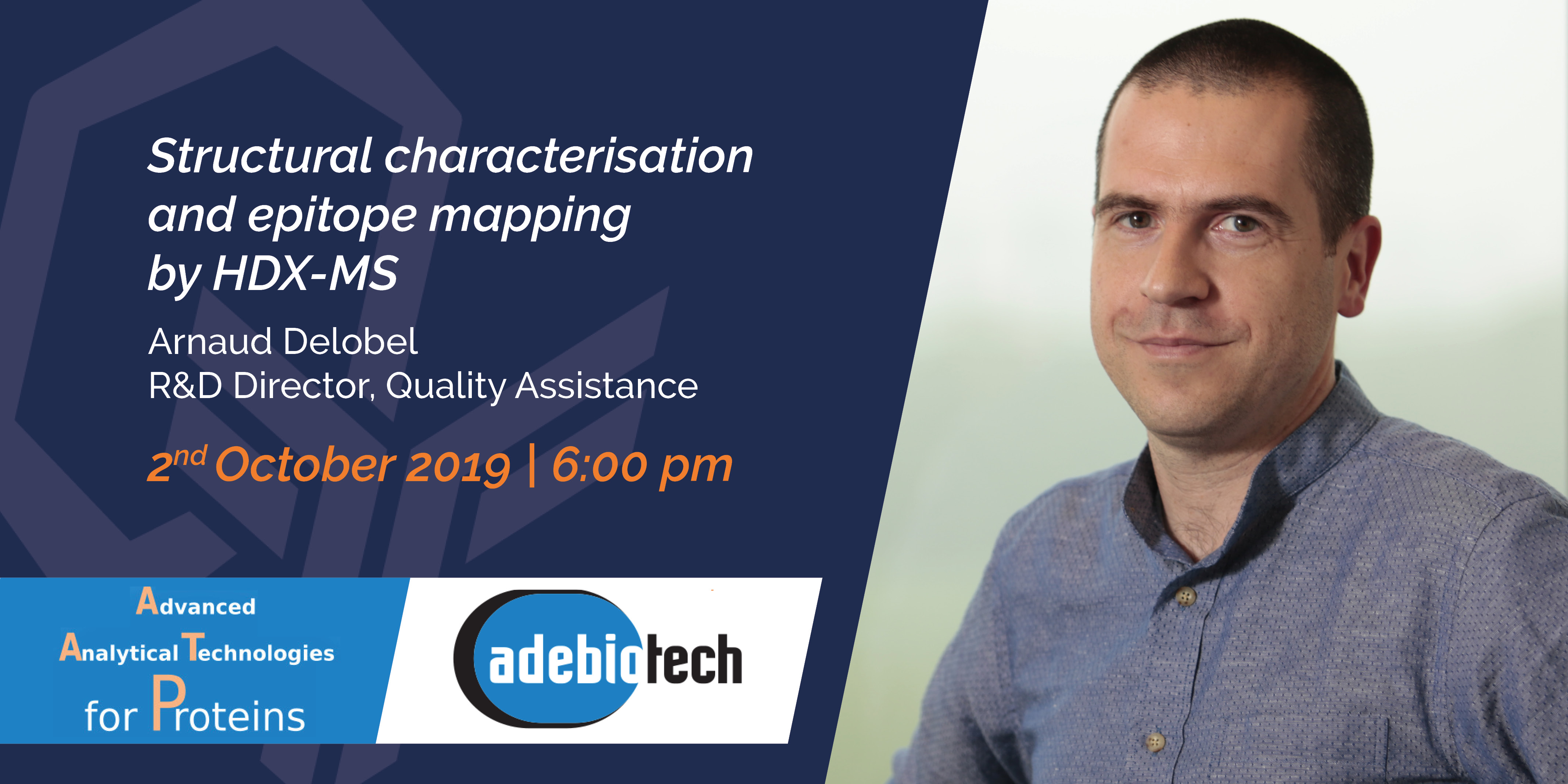 Contact us for more information