Physico-chemical characterisation of rAAV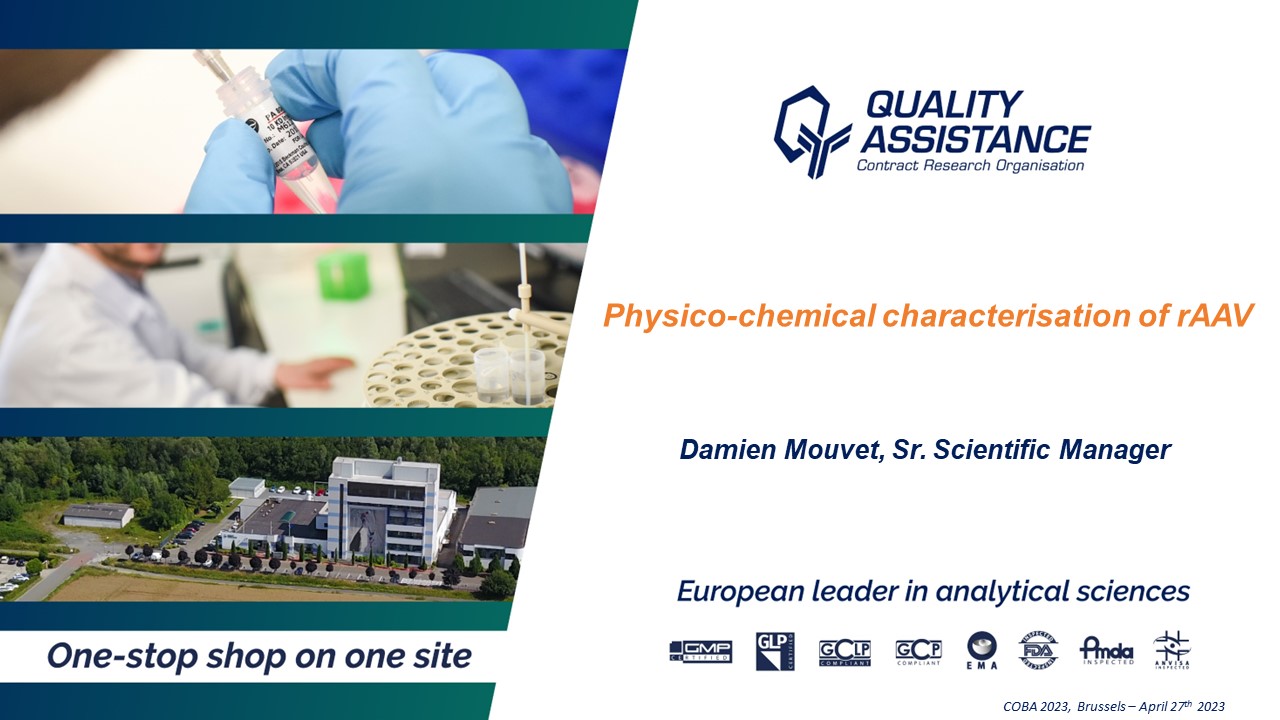 During the conference "Challenges and Opportunities in Biotherapeutics Analytics", Damien Mouvet presented on the physico-chemical characterisation of rAAV. Download the slides to explore the topics and case studies he presented:
Analytical characterisation of therapeutic rAAVs
Case study 1: aggregation of AAV
Case study 2: analysis of the genome integrity
12 years' experience with viral vectors
Due to their complex structure and size, as well as a constantly evolving regulatory landscape, the physicochemical and biological characterisation of viral vector-based products is challenging.
Building on our considerable experience in the analysis of complex innovative drugs, Quality Assistance is continuously advancing ways to support the development of your products. We continuously invest in new technologies and machinery and are able to assist you in the development of your recombinant AAV products from early phases to marketing authorisation.