Absolute quantification of proteins: forget amino acid analysis and shift to the new gold standard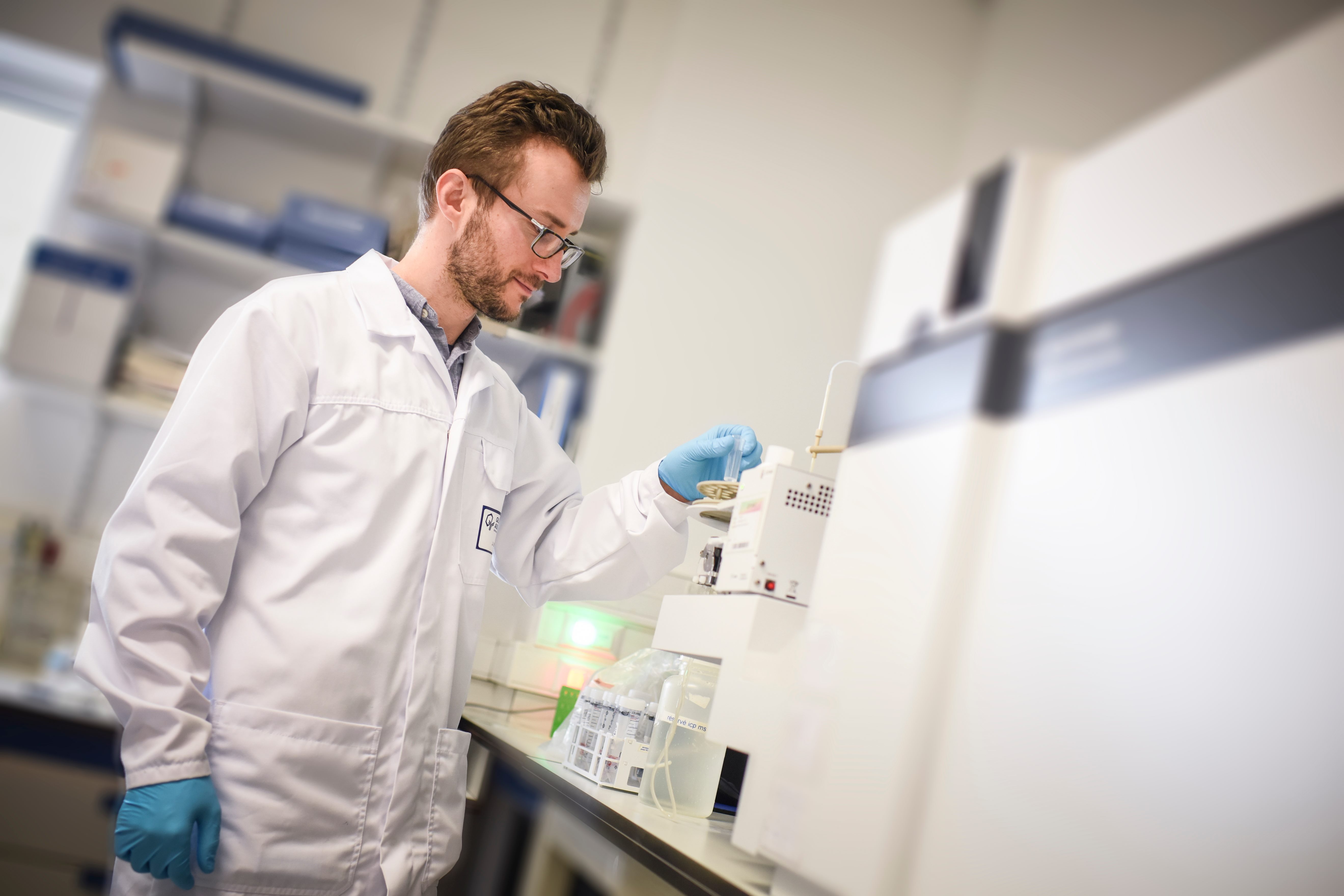 Absolute quantification of proteins (i.e. quantification without the need for a reference standard) is a key analysis for the qualification of reference standards or to determine the extinction coefficient of a protein. It is usually performed using amino acid analysis, but this technique shows limited accuracy and repeatability. Unprecedented precision and accuracy can be obtained with Quality Assistance's innovative method based on the quantification of sulphur by isotope dilution ICP-MS. 
This method was validated using a National Institute of Standards and Technology (NIST) certified bovine serum albumin (BSA) solution with precision below 1% relative standard deviation (RSD) and accuracy below 2% bias over the range of concentrations tested. As a conclusion of the validation study, we were able to prove that the method could provide excellent results for a wide range of biopharmaceutical samples, yielding a very precise and very accurate absolute quantification of proteins.
Compared to the reference method (amino acid analysis), results are significantly improved. Even by performing a large number of replicates, amino acid analysis would not able to yield such accurate measurements.
NEW DEVELOPMENTS
In order to extend the application of this approach from early stages of the development, this method was further optimised and validated using smaller amounts of sample demonstrating the same levels of precision and accuracy.
Watch this webinar highlighting an analytical method we have developed in our labs for the absolute quantification of proteins by ICP/MS. This method holds the potential to become the new gold standard for protein quantification, in place of amino acid analysis.