Analytical Characterisation of Cell-Based Medicinal Products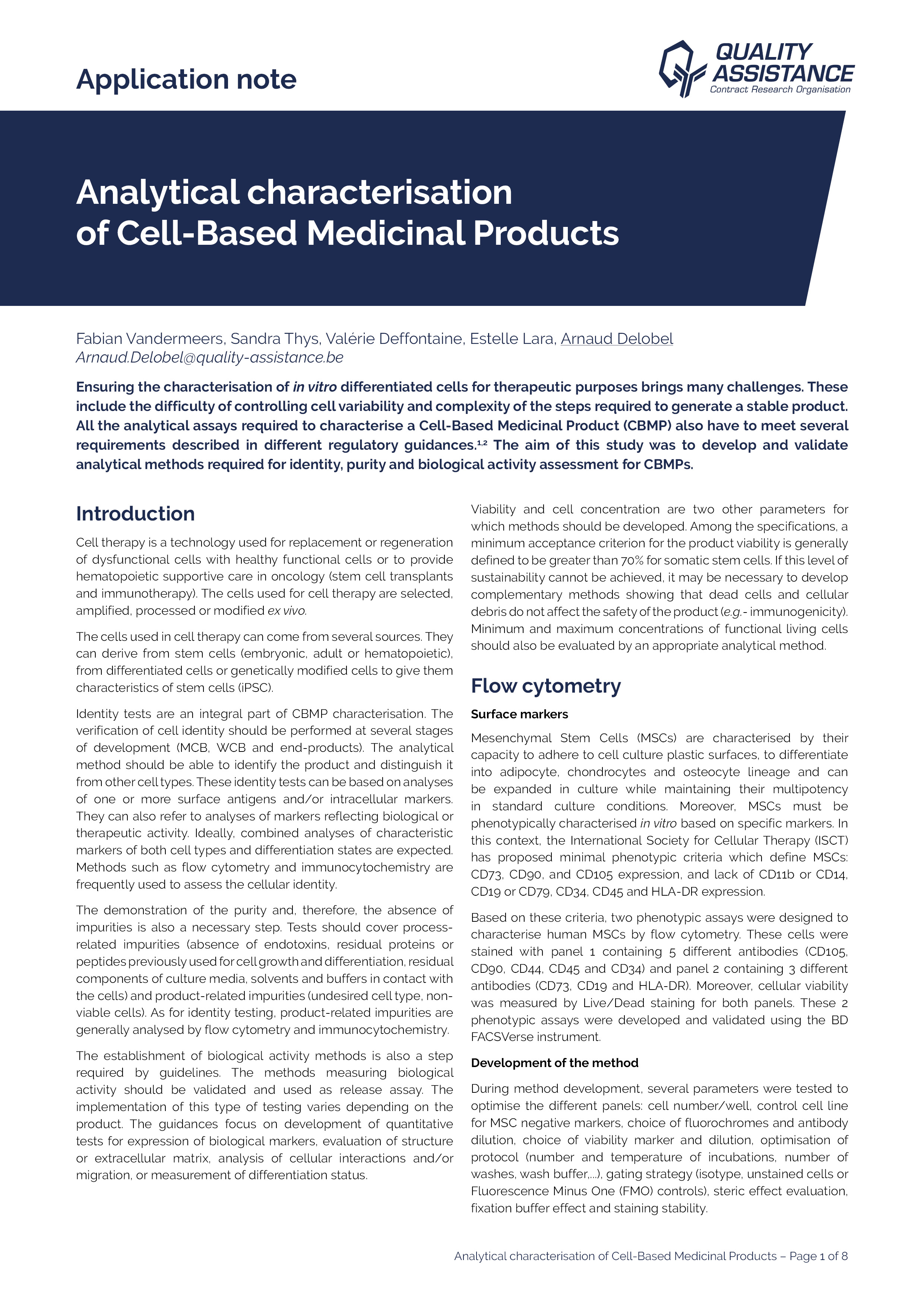 Ensuring the characterisation of in vitro differentiated cells for therapeutic purposes brings many challenges. These include the difficulty of controlling cell variability and complexity of the steps required to generate a stable product. All the analytical assays required to characterise a Cell-Based Medicinal Product (CBMP) also have to meet several requirements described in different regulatory guidances.1,2 The aim of this study was to develop and validate analytical methods required for identity, purity and biological activity assessment for CBMPs.
Cell therapy medicinal products are complex products. Most of the time, the correct mechanism of action and the composition of the product are not completely known. Robust, precise and accurate validated methods are then needed to characterise this kind of products in terms of identity, purity and potency.