New analytical approaches and equipment for your NBEs
Quality Assistance is here to help you speed up the development and marketing of your NBEs. Thanks to a complete analytical services package, our highly skilled teams can assist you from candidate selection, through non-clinical and clinical studies, to marketing authorisation.
To help you a step further with your analysis, our scientists have developed the following analytical approaches.
Check out our latest state-of-the-art equipment and find out what the added value can be for you.

NEW ANALYTICAL APPROACHES
Automatic extraction and quantification of host cell DNA using KingFisher Flex sytem
The presence of residual host cell DNA in biopharmaceutical products can induce severe side effects for patients. The demonstration that host cell DNA is removed during the purification of biopharmaceutical products is required by regulatory agencies; hence, the need for sensitive, accurate and precise methods. Real-time PCR shows all of these characteristics, but the sample preparation is often time-consuming and can induce variability.In this study, the extraction efficiency and reproducibility of the PrepSEQ and resDNASEQ kits were evaluated using real-time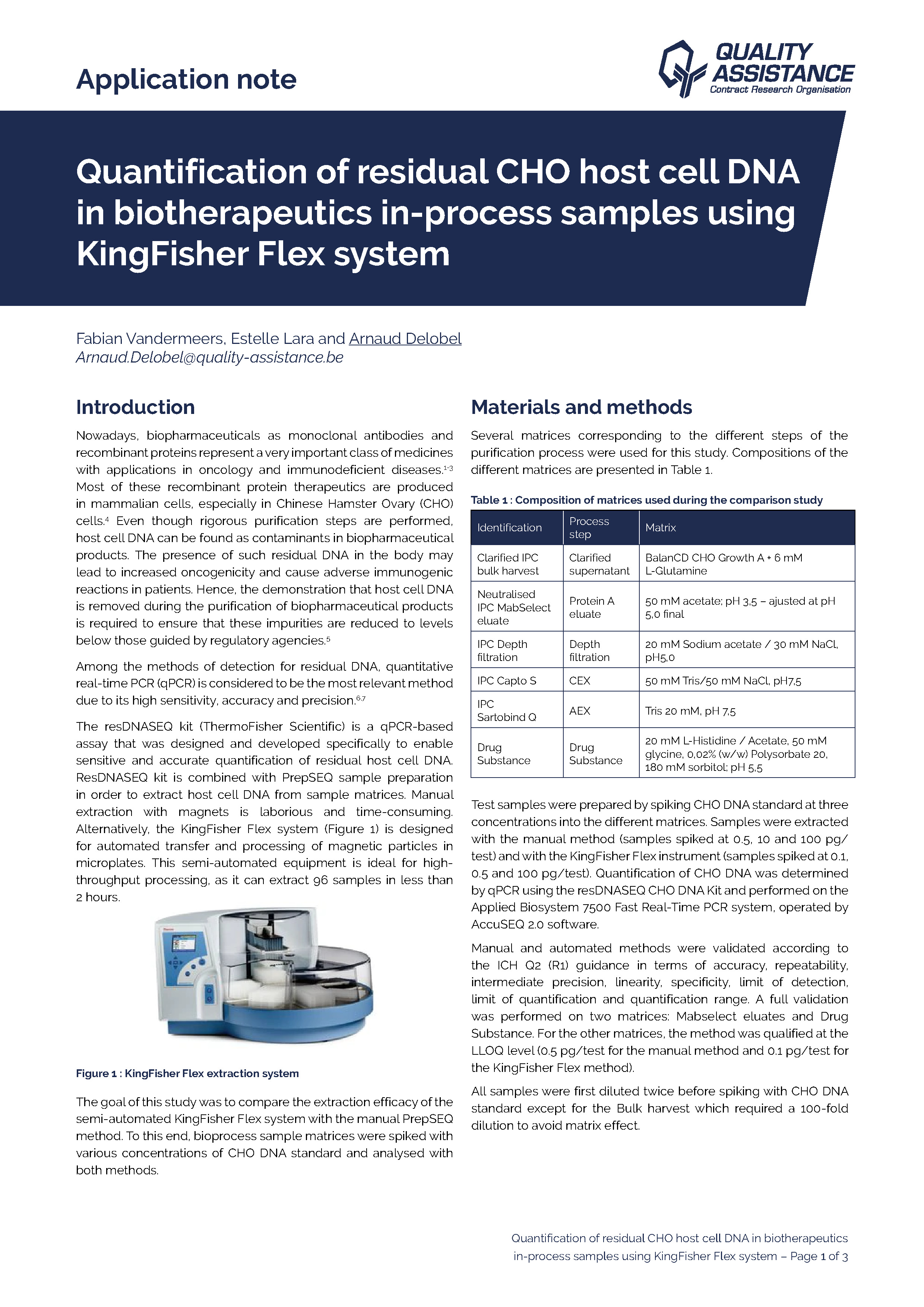 DryLab & Empower: a successfull combination for the optimisation of mAb subunit analysis
The development of liquid chromatography (LC) methods has long been done using a trial-and-error approach, also known as "one factor at a time" (OFAT). While this approach is the easiest to implement, it is both time-consuming and quite inefficient. Usually, this approach does not lead to the optimal method in terms of performance and robustness. In this application note, we present the use of DryLab (Molnár Institute) interfaced with Empower 3 (Waters) for the development of LC methods applied to monoclonal antibody subunits.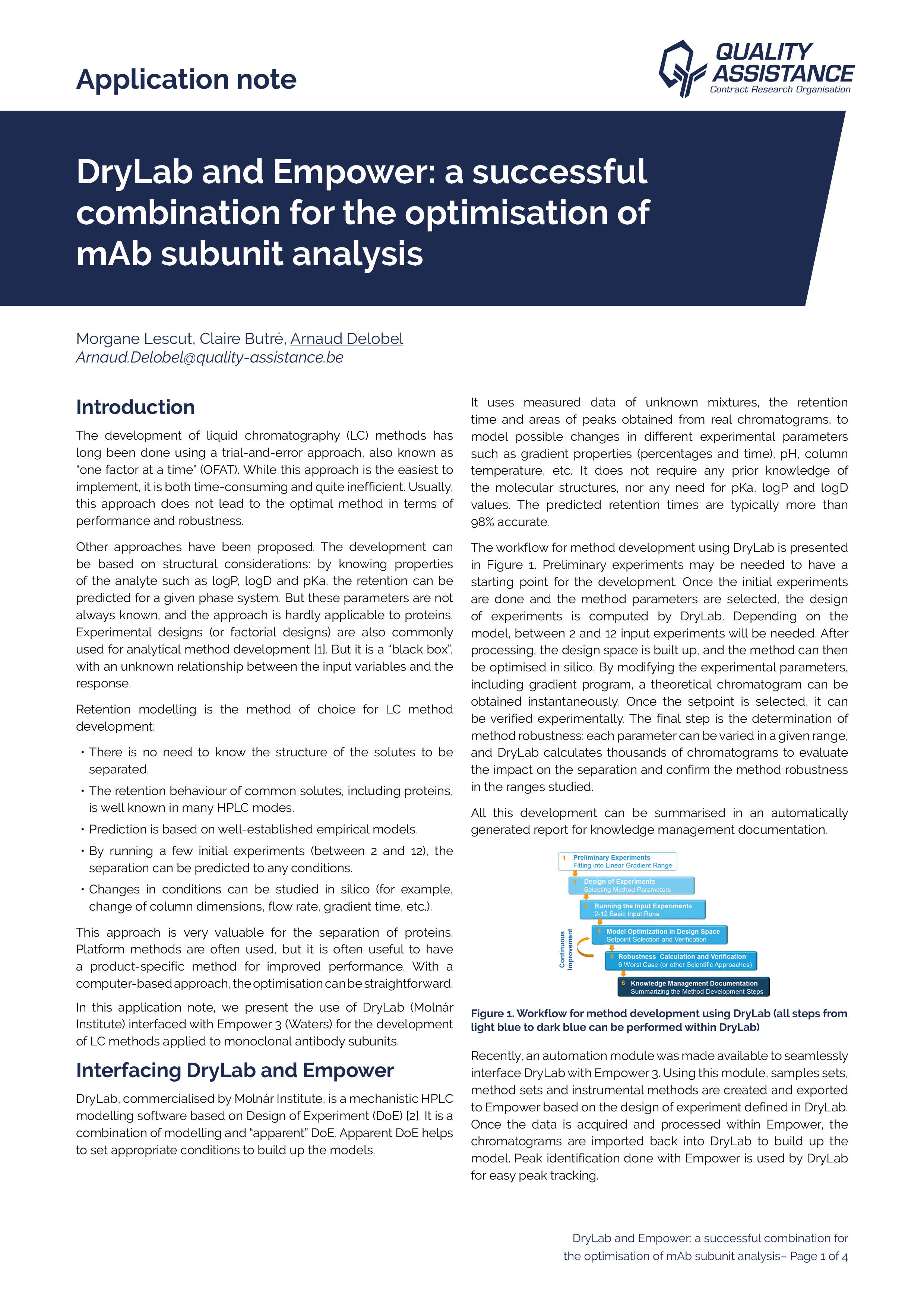 Development and validation of home-made Luminex assays for the quantification of mutiple cytokines in human samples
Cytokine profiling is a powerful tool to link the host immune system with disease pathogenesis and/or treatment efficacy. The analysis of cytokine expression is frequently required for the characterisation of the status of the immune system, to demonstrate the functionality of the cells of interest and as an analysis of surrogate markers for in vitro potency testing. The aim of this study was to design a Luminex immunoassay using home-made coupled magnetic beads with specific monoclonal antibody for the quantification of human TNFα, IL-2 and Perforin, on the Luminex MAGPIX analyser.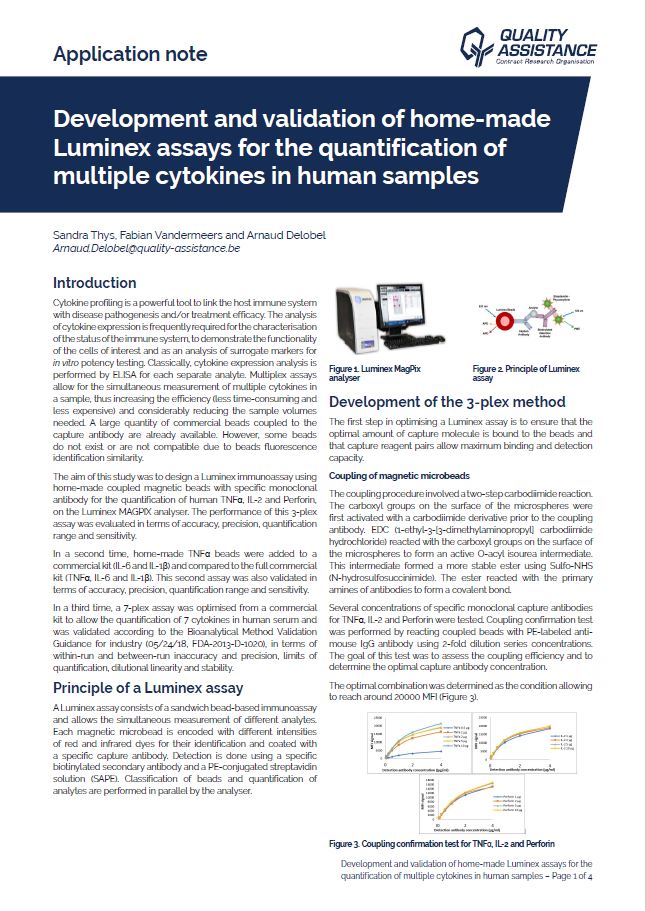 NEW ANALYTICAL APPROACHES
OCTET RED96e
Bio-layer technology for fast and label-free assays with precise and reliable concentration and kinetic measurements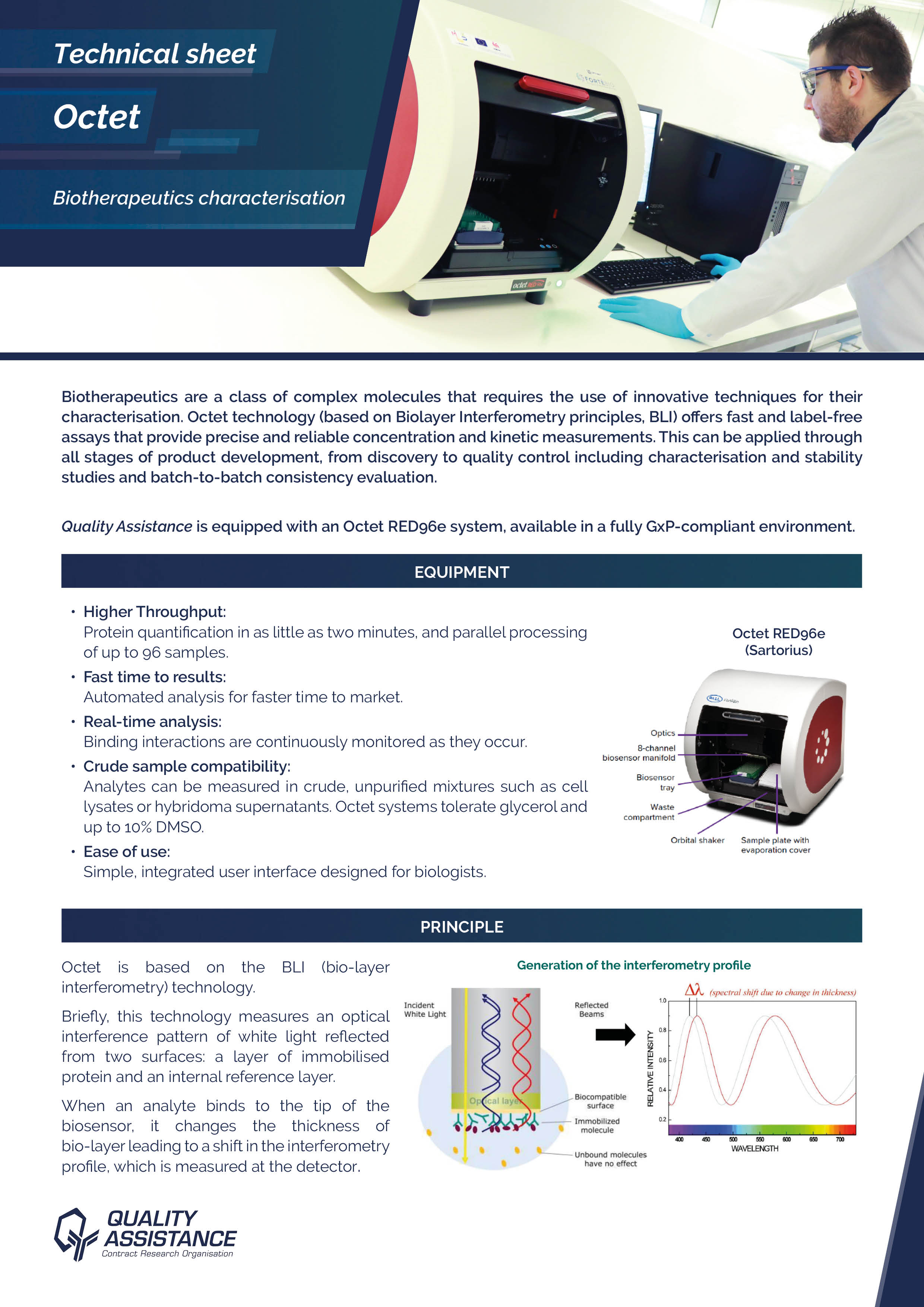 2 SOLOVPE SYSTEMS
The Variable Pathlength Extension (VPE) offers a reliable way for concentration measurement and also for extinction coefficient determination. This can be applied through all stages of product development, from discovery to quality control including stability studies and batch-to-batch consistency evaluation.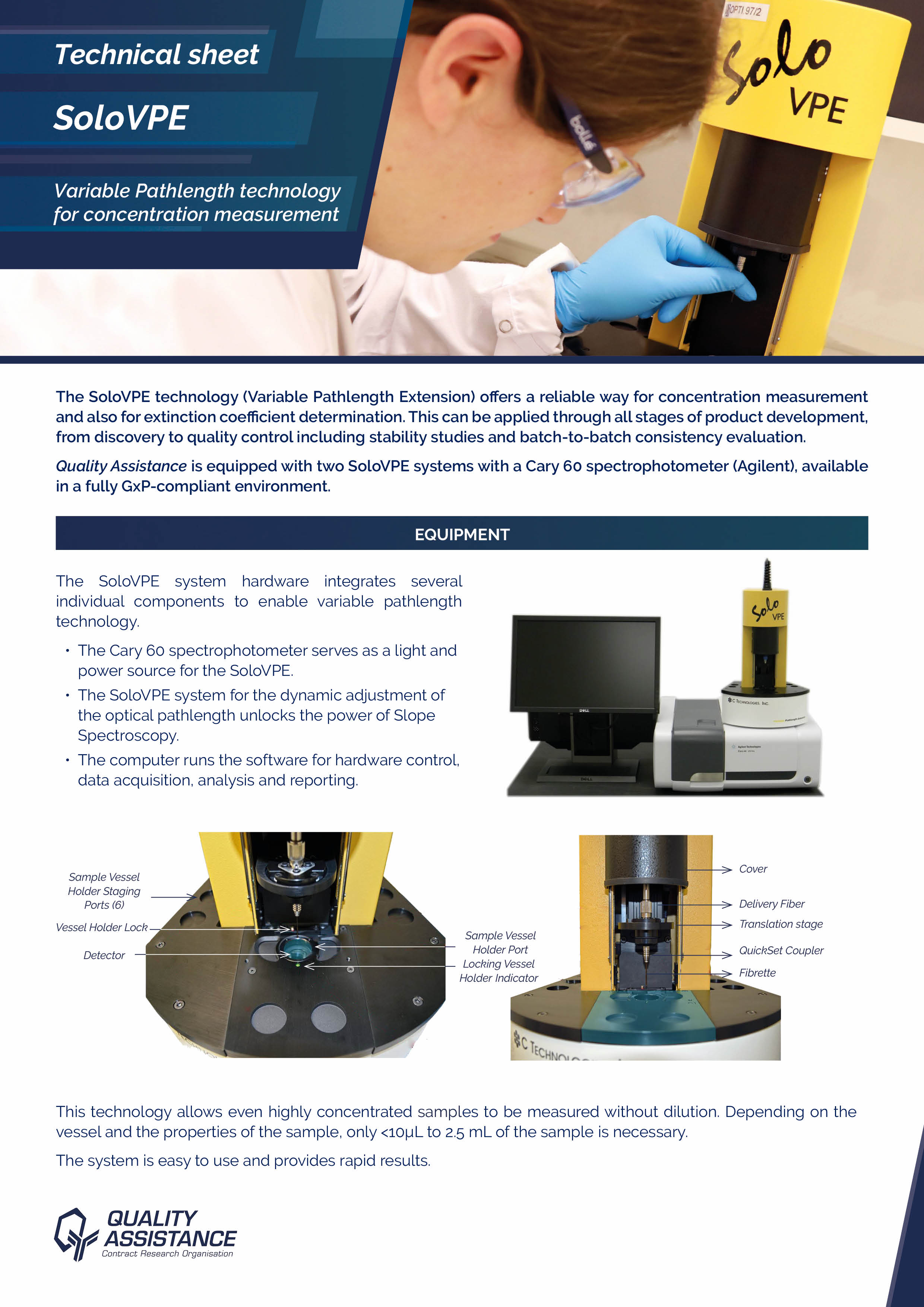 CONTACT US FOR MORE INFORMATION: