Characterisation of proteins by MS
Quality Asssistance provides a wide range of technologies to fully characterise therapeutic proteins.
Whether you are interested in monoclonal antibodies (mAbs), antibody-drug conjugates (ADCs), fusion proteins, small or large proteins, Quality Assistance has the tools to support you for the characterisation of drug substances and drug products, QC and stability studies.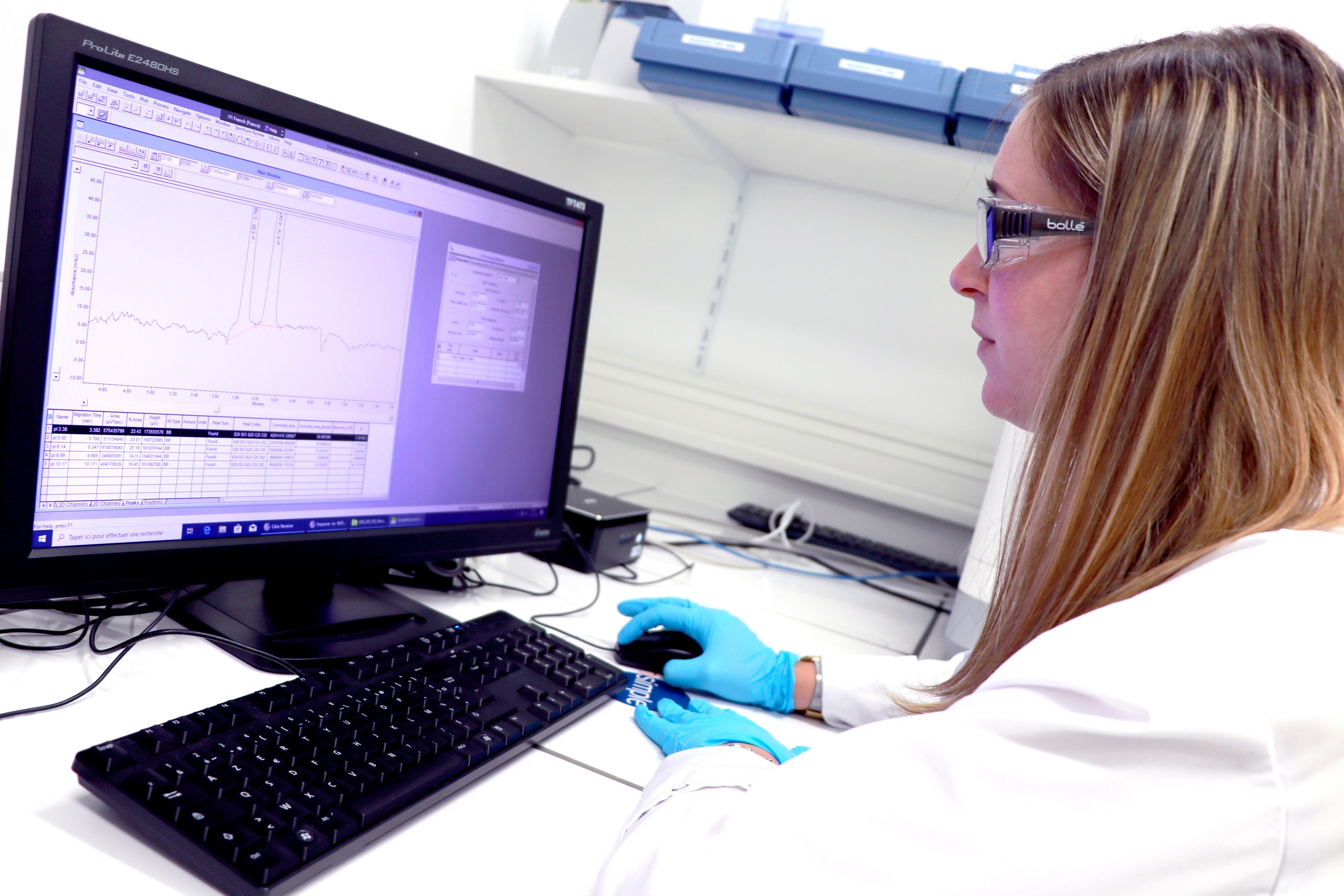 Our comprehensive GxP-compliant protein analysis workflow
Identity
Molecular weight at the intact and subunit levels
Peptide mapping (including deamidation and oxidation quantification)
Drug-to-antibody ratio of ADCs
Drug conjugation sites determination of ADCs
Glycosylation
N- and O-glycans profiling and relative quantification
N- and O-glycosylation sites determination
Sialylation profiling and quantification
Biosamples analysis (e.g. from preclinical and clinical studies)
Drug-to-antibody ratio of ADCs
Quantification
Going further with your proteins
Quality Assistance strives to provide its customers with tools to better understand analytical results. We offer two-dimensional LC/MS analysis to further analyse charge variants, fragments and aggregates, and ADCs isomery. Read more on our article featured in Current Trends in Mass Spectrometry.
Quality Assistance offers state-of-the art hydrogen-deuterium exchange (HDX) analysis to learn more about proteins structures, stability and binding (epitope mapping).
Quality Assistance offers you dedicated analysts and equipment
2 Waters Xevo G2-XS QTOF high-resolution mass spectrometers with two dedicated H-class Bio and one 2D-LC UPLCs for protein characterisation

An automated Waters HDX-2 hydrogen-deuterium exchange system

A Waters Xevo TQS mass spectrometer with a dedicated 2D-LC UPLC for protein quantification

A Bruker AmaZon ion-trap mass spectrometer with ETD capabilities

A microflex II LRF60 MALDI-TOF mass spectrometer

5 specialised, highly skilled scientists at the bench

Expert advice to determine a strategy that best suits your needs