ICP MS/MS: An innovative approach for the characterisation of therapeutic oligonucleotides
TIDES Europe, Brussels (Belgium)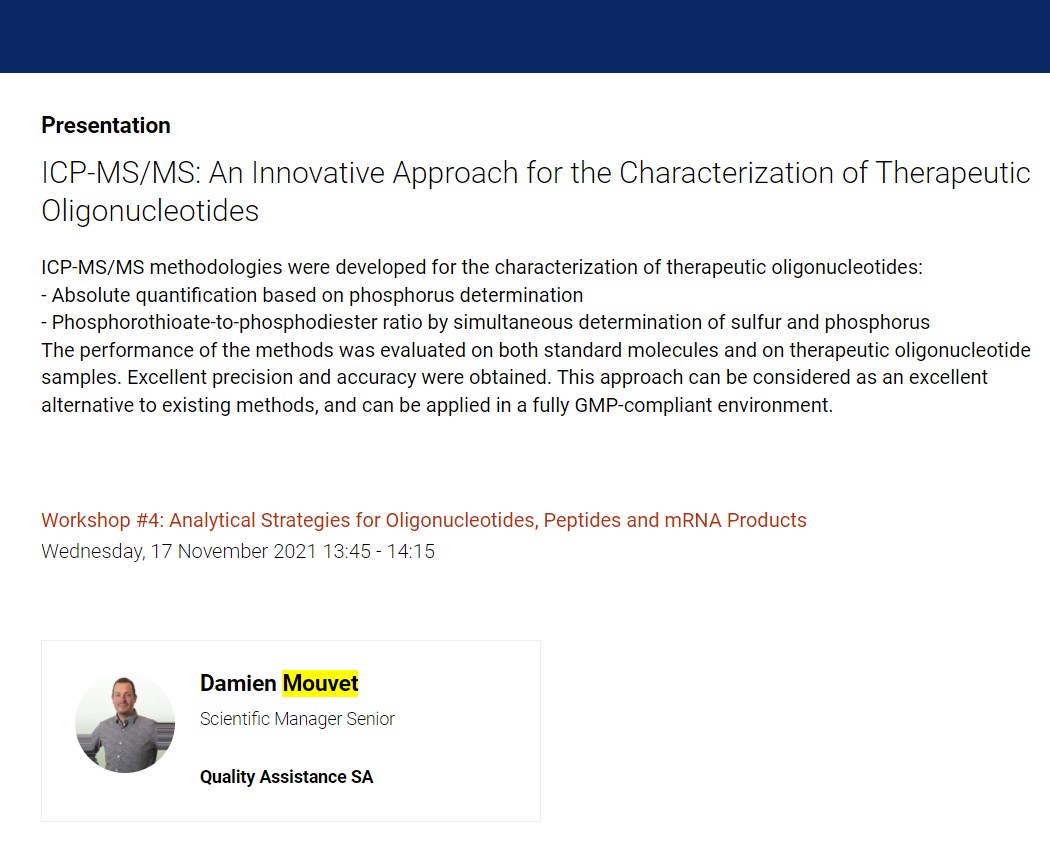 ICP-MS/MS: An Innovative Approach for the Characterisation of Therapeutic Oligonucleotides

ICP-MS/MS methodologies were developed for the characterisation of therapeutic oligonucleotides:
Absolute quantification based on phosphorus determination
Phosphorothioate-to-phosphodiester ratio by simultaneous determination of sulfur and phosphorus
The performance of the methods was evaluated on both standard molecules and on therapeutic oligonucleotide samples. Excellent precision and accuracy were obtained. This approach can be considered as an excellent alternative to existing methods, and can be applied in a fully GMP-compliant environment.