14th multidimensional chromatography workshop
Participate to the 14th Multidimensional Chromatography Workshop

Arnaud Delobel, R&D and Innovation Director at Quality Assistance, will present on
2D-LC/MS in a regulated biopharma environment: challenges and application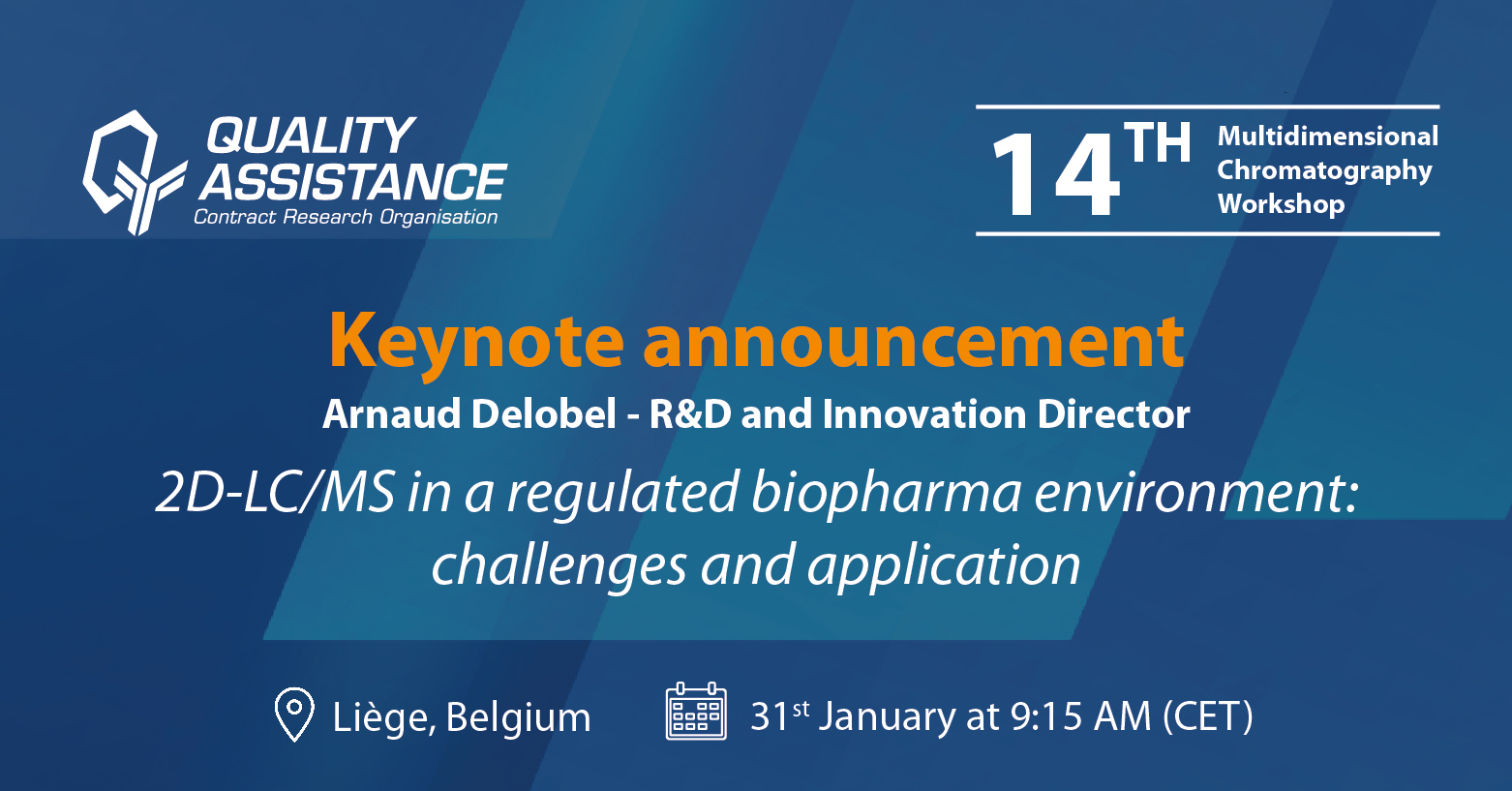 Don't miss out his presentation!
 
Quality Assistance is a leading analytical CRO
Quality Assistance is always at the forefront of analytical sciences, constantly investing in the latest technology and equipment. Our highly qualified teams always seek to deliver the highest quality services.
For each client project, we define analytical protocols, develop and validate specific new (bio)analytical methods and perform testing in order to evaluate the Quality, Safety and Efficacy of the given drugs.
Thanks to our thorough regulatory, scientific and technical monitoring and skilled teams, we commit to providing the highest quality services and generating reliable data to enable our clients to consistently market safe products.
 
meet us there!
14th Multidimensional Chromatography Workshop
Location: Liège University - Place du 20 Août, 7 - 4000 Liège - Belgium
 
CONTACT US FOR MORE INFORMATION: