Belgian State Visit to Canada
Quality Assistance S.A., represented by Philippe Draux (CEO), joined the business delegation of the Belgian State Visit of TTMM the King and the Queen to Canada.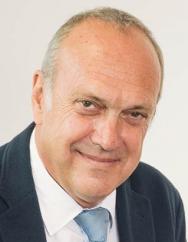 Click here to learn more on the programme of the State Visit.

Quality Assistance S.A. is a leading European CRO (Contract Research Organization) providing the pharmaceutical industry with all the analytical services required by EMA and FDA regulations for the development and marketing of innovative human medicinal products.
The company holds a unique position on the market thanks to having:
all its laboratories on one site (Donstiennes, Belgium)
170 highly qualified professionals 
more than 35 years' expertise at the forefront of analytical sciences
We assist our clients from candidate selection, through non-clinical and clinical studies, to marketing authorization, using our state-of-the-art, product-dedicated expertise in drug analysis. 
For each customer and each project, we design customized solutions, define analytical protocols, develop and validate specific new analytical methods and perform characterization, stability, pharmacokinetic, biomarker and immunogenicity studies as well as batch release testing, to evaluate the Quality, Safety and Efficacy of the given drugs.